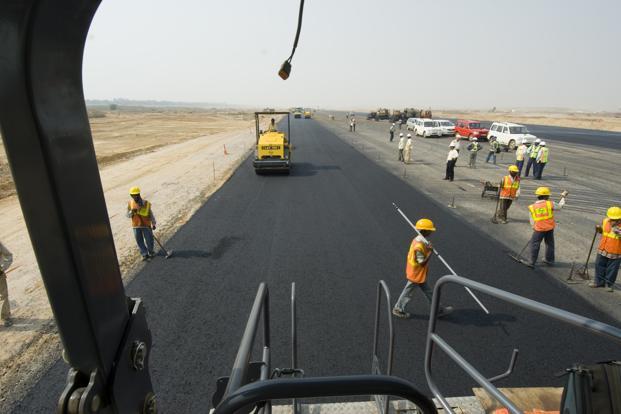 NEW DELHI: Prime Minister Minister Narendra Modi on Thursday announced a Line of Credit $10 billion at a concessional rate for Africa for a period of five years for development related and capacity building projects in addition to the ongoing LoC supported projects in that continent.
"To add strength to our partnership, India will offer concessional credit of $10 billion over the next five years. This will be in addition to our ongoing credit programme," said Modi at the third India Africa Forum Summit which has witnessed participation by 41 Presidents and Vice Presidents and other PMs from the continent.
"India has committed $7.4 billion in concessional credit and $1.2 billion in grant since the first India-Africa Summit in 2008," Modi said, addding, it is creating 100 capacity building institutions, developing infrastructure, public transport, clean energy, irrigation, agriculture and manufacturing capacity across Africa.
During the past decade India has extended Line of Credit (LoC) worth seven billion USD at concessional rates for 140 projects in 40 nations across the length and breadth of Africa. That forms nearly two-thirds of all Lines of Credit given by India across various continents in the last 10 years.
"We will also offer a grant assistance of $600 million. This will include an India-Africa Development Fund of $100 million and an India-Africa Health Fund of $10 million," Modi said.
"It will also include 50,000 scholarships in India over the next five years. And, it will support the expansion of the Pan Africa E-Network and institutions of skilling, training and learning across Africa." he added.
PM Modi also said India will help Africa in developing its agriculture sector.
The PM said, "Africa has 60 per cent of the world's arable land reserves and just 10 percent of the global output. India will help to develop Africa's agriculture sector."
He said a spurt in Africa's agriculture sector can drive the continent's march to prosperity and also support global food security.
Hailing the measures taken by the African countries in the fields of healthcare, education and agriculture, Modi said: "We see strong measures that are radically improving healthcare, education and agriculture. Primary school enrolment in Africa now exceeds 90 per cent."
He said Africa has now joined the global mainstream of innovation.
"The mobile banking of M-Pesa, the healthcare innovation of MedAfrica, or the agriculture innovation of AgriManagr and Kilimo Salama, are using mobile and digital technology to transform lives in Africa," Modi said.
He invited the African nations to join an alliance of solar-rich countries that India has proposed to launch in Paris on 30 November at the time of COP-21 meeting.
Modi also exhorted India and Africa to speak in one voice for reforms in international institutions like the UN Security Council.
"The world is undergoing political, economic, technological and security transition on a scale and speed rarely seen in recent history. Yet, our global institutions reflect the circumstances of the century that we left behind, not the one we are in today," the prime minister said.