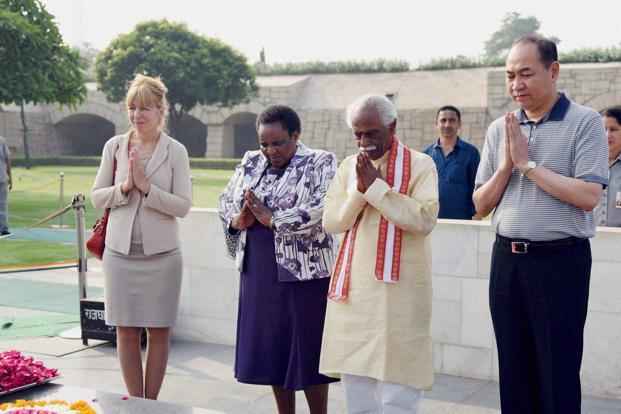 India will sign social security agreements with Brazil, Russia, China and South Africa after a consensus emerged at a BRICS labour ministers conference on Wednesday that they will promote labour mobility in the grouping.
India has been trying to persuade the US to sign a similar bilateral social security agreement, which could help bring back billions of dollars worth of contributions made by Indians while working in the US even though they were not allowed to avail of that country's social security benefits.
Though there is not much labour movement among BRICS countries at the moment, India is of the opinion that with relations strengthening among the five emerging economies, more of their citizens will seek jobs in each other's countries and an enabling framework is the first formal step in that direction.
"We will sign bilateral social security agreements with each of the BRICS nations," labour minister Bandaru Dattatreya told reporters in New Delhi after the meeting.
None of the BRICS countries has any bilateral social security agreement right now and the Delhi meeting sets a new agenda for all of them.
Labour secretary Shankar Aggarwal said that though labour mobility is not very significant now, with growing economic ties among BRICS nations, "you will see more Indians working in these countries and vice-a-versa".
"What we are doing is putting in an enabling framework, as a first step, to protect labour interest in each other's countries," Aggarwal said.
Under the social security agreement, when a working Indian moves abroad they will not have to pay for social security in both countries. The agreement allows a worker to pay in the country of work and enjoy benefits like pension, provident fund and health-care. When the person returns, the social security deposits are transferred.
Besides social security, a BRICS labour ministers declaration called for joint effort in three key areas—employment generation, formalization of labour market and social protection.
BRICS countries account for 43% of the world population, 37% of world GDP and 17% of world trade.