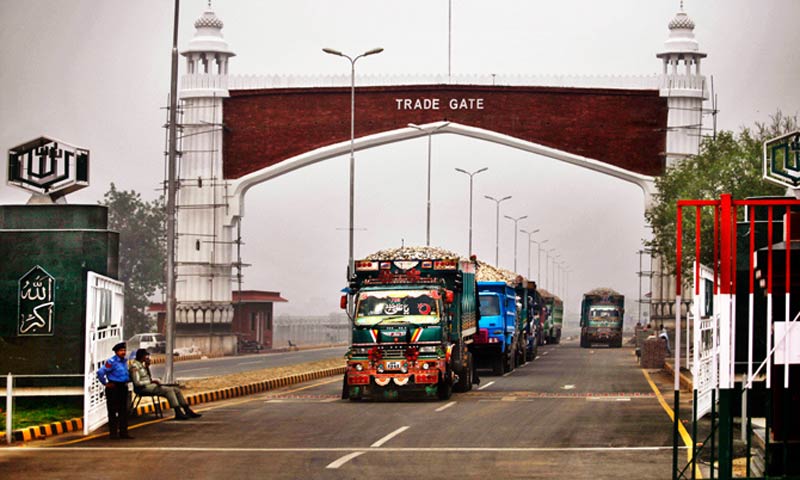 NEW DELHI: India will make all-out efforts to boost the land border trade with its neighbouring countries, Union Minister Kiren Rijiju said today.
Addressing the 4th foundation day of the Land Ports Authority of India (LPAI) here, he said land border trade is vital to India's development as all developed countries, even the nations small in size and borders, have huge border trade volumes with neighbouring countries.
"Intra-regional trade and prosperity are directly linked. There is a need to explore new trade routes to ensure more productive contacts with our neighbours, especially in the north-east, where all the states share their borders with neighbouring countries," he said.
The Union Minister of State for Home said the government has launched the ambitious 'Bharat Mala' project, under which highways will be built and road infrastructure created all along India's borders, including the coastal boundary.
Rijiju said unlike airports and sea ports, developing land ports presents a different set of challenges as it is dependent on the creation of infrastructure and connectivity on both sides of the international border.
LPAI came into existence on March 1, 2012. It was set up under Land Ports Authority of India Act, 2010, as a statutory entity to function as a body corporate under the administrative control of the Department of Border Management, Ministry of Home Affairs.
Vested with powers on the lines of similar bodies like Airports Authority of India, LPAI is mandated to provide better administration and cohesive management at border crossings on India's land borders.
It is mandated inter alia to plan, develop, construct, manage and maintain Integrated Check Posts (ICPs), regulate functions of various agencies working at such Check Posts, coordinate with various ministries, departments or agencies concerned for regulating the entry and exit of passengers and goods and establish necessary service facilities.
LPAI brings together various agencies responsible for coordination of various government functions, including those of Security, Immigration, Customs, Plant and Animal Quarantine etc., as also for the provision of support facilities such as warehousing, parking, banking, foreign exchange bureau, among others, at ICPs along India's vast land borders.