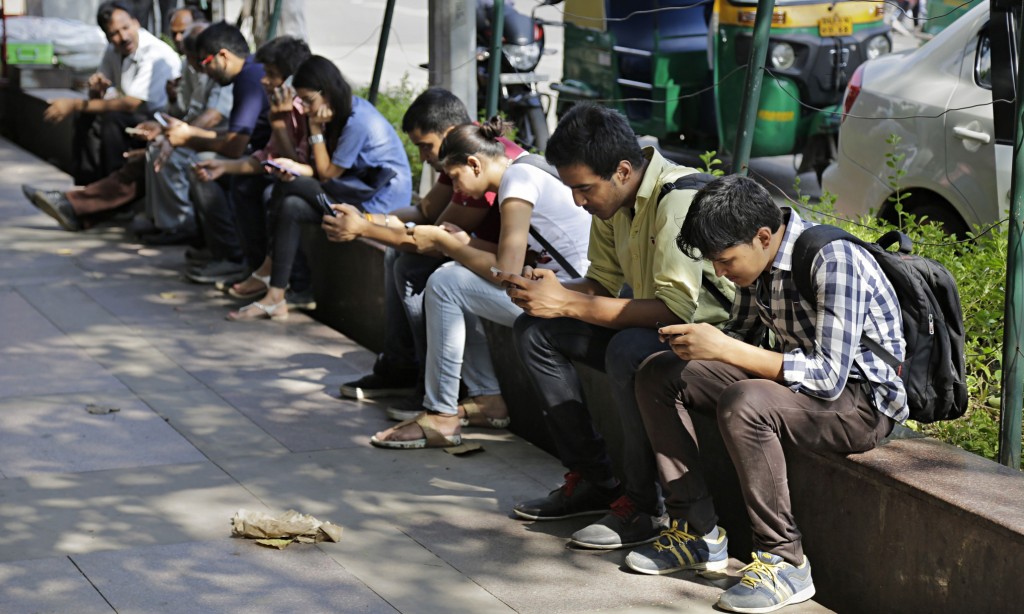 The average 3G data consumption per user in India increased to 753 megabyte (MB), even as the booming 4G handset market is expected to further boost data traffic in 2016, according to a study.
"We have seen about 85 per cent growth in 3G data consumption and India is now moving close to the global average consumption per person. In India, it has reached to 753 MB data per month, while globally, it is in a range of 800 MB to 1 giga byte (GB)," Sandeep Girotra, Nokia vice-president and head of the India market, said while launching a Nokia MBiT study.
Consumption of 3G data across India peaked to 82 petabytes (PB) a month at the end of 2015 compared with 44 PB a month at the end of 2014, the study said. However, 2G mobile internet usage grew only by 12 per cent to 46 PB from 41 PB a month between 2015 and 2014. One PB equals to 1 million GB of data.
According to the study, overall mobile data traffic grew by 50 per cent in 2015, with 3G traffic outpacing 2G across all circles for the first time. This was the result of a mature network, device and content ecosystem. 3G device penetration more than doubled during the year while new network launches and expansions in existing circles boosted data adoption beyond larger towns and cities. Video and social networking made up 60 per cent of the data traffic.
The average monthly data usage for 3G surpassed 750 MB per subscriber and, with operators poised to launch 4G LTE networks, faster data speeds will fuel an even greater surge in traffic — echoing 4G LTE launches in other parts of the world where operators have traditionally seen data usage increase by up to four times, the report said.
Nokia compiles the MBiT study from data usage pattern recorded at networks managed by it in India. Nokia claims to manage 230,000 mobile sites in the country, carrying traffic of about 280 million mobile customers. The study sees an eight-fold boom in the mobile device ecosystem for 4G services that will set the stage for data traffic growth in 2016.
"Aggressive 3G network expansion in existing circles and new launches by operators have been instrumental in increasing data traffic in India. It is expected that this data traffic growth will be boosted in coming years by the auction of additional spectrum, an increase in smartphone penetration and the development of the content ecosystem. Moreover, the rapid evolution of the device ecosystem, supported by a decline in prices, presents significant growth opportunities for operators as they launch and expand 4G LTE networks in coming years," Girotra said.
"There are 47 million 4G-enabled devices now active in the market but only few of them have 4G connections," said Amit Marwah, Nokia's head of technology for India.
The penetration of 3G devices has grown by 140 per cent and subscribers by 69 per cent on year-on-year basis. Around 38-42 per cent of mobile data is spent on video and audio services, 18-22 per cent on social networking, 1-20 per cent on communication services and 20-24 per cent for other services.
Consumption of data usage patterns in India differ from those in developed market where applications like video with high bandwidth consumption are used on Wi-Fi networks but in India they are mostly accessed using mobile data. An average users spend 20-25 minutes per day on massaging applications and 40 per cent of total time spent on them is for internet based applications.
"Around 43 per cent mobile internet users in India access Facebook at least once a month and 90 per cent Facebook users are on mobile," Marwah said. The average usage of massaging applications in India is in line with global benchmarks of 18 minutes per day spent by an average user on WhatsApp, the study said.