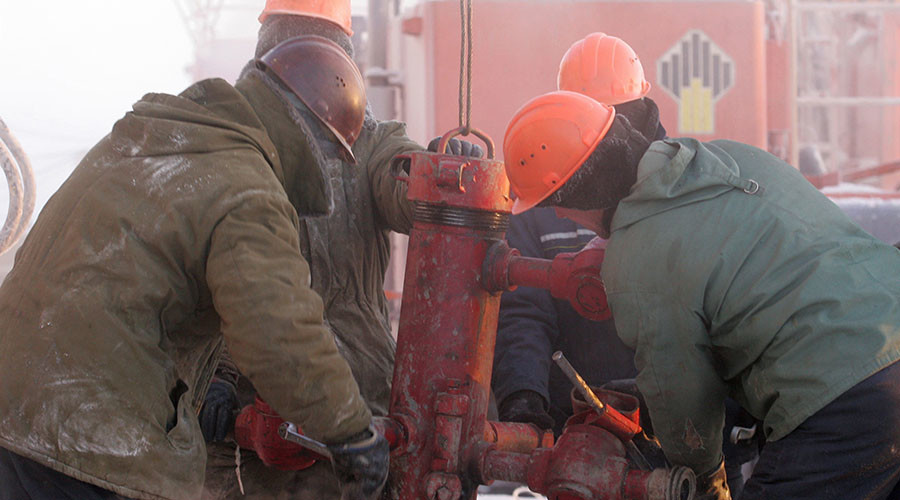 Russia's top crude producer Rosneft has agreed to sell Indian state firms a nearly 50 percent stake in its oil field in Siberia, the company announced on Wednesday.
Under the agreement India's state Oil and Natural Gas Corporation will increase its stake in Rosneft's Vankor project to 26 percent with Oil India, Bharat Petroresources and Indian Oil to buy up to 23.9 percent.
Rosneft has not revealed the value of the deal. The Russian oil firm will retain a 50.1 percent stake in Vankor. The parties plan to finalize the deal by the end of June this year, according to Rosneft.
The world's fourth biggest oil consumer, India is seeking to buy assets abroad to ensure energy security amid crude price volatility.
Cut off from Western financing due to international sanctions, Rosneft is looking to Asia for investment.
Preliminary agreements between the countries were signed in December during Indian Prime Minister Narendra Modi's visit to Moscow.
Rosneft says it plans to acquire a stake in India's Essar Oil by the end of June and will start crude deliveries to the company's refinery this year.
"Indian companies are gaining access to oil production projects in Russia, and Rosneft is gaining an opportunity to operate on the Indian market," said CEO Igor Sechin at a briefing in New Delhi, adding that the deals will establish a reliable energy bridge between the countries.