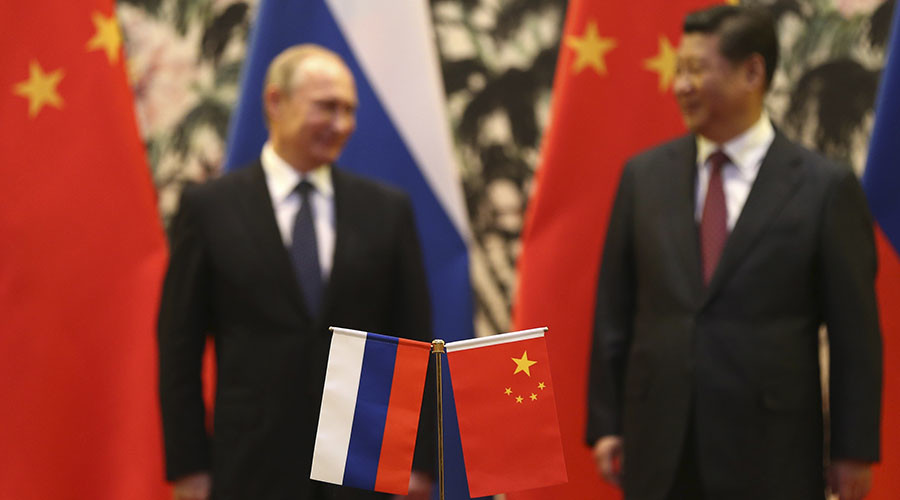 Relations between Beijing and Moscow will not be affected by any changes in the international situation, according to Chinese Prime Minister Li Keqiang, adding that the two countries are strategic partners.
"China is developing relations with Russia on the principles of mutual respect and benefits," he told reporters during a news conference in Beijing on Wednesday.
The prime minister says the regular meetings between Chinese President Xi Jinping and Russian President Vladimir Putin strengthens political and economic cooperation between the two countries.
When asked about pressure from the US and other countries, the Chinese Premier said Beijing pursues an independent foreign policy and does not feel pressure from any countries.
"China-Russia cooperation will not cave to third party pressure and will not target any third party," said Keqiang.
Economic ties between the countries are gaining momentum. Moscow and Beijing have significantly increased energy cooperation in recent years and have a wide range of long-term projects worth hundreds of billions of dollars.
In December, the sides agreed deals worth up to $5 billion. They are actively developing joint transport and infrastructure projects. There are also a lot of prospective projects linked with new types of energy and the exploration of new markets, according to Russian Prime Minister Dmitry Medvedev.
China is Russia's key economic partner, with trade reaching $88.4 billion. The countries aim to raise trade to $200 billion by 2020, promoting the importance of cooperation between Russian and Chinese businesses.
The two countries have also begun to switch to trading in domestic currencies after a 150 billion yuan swap agreement between Russia's Central Bank and the People's Bank of China.