Softening its earlier stand, India has decided to conclude a low-ambition free trade agreement with the seven-nation grouping Bay of Bengal Initiative for Multi-Sectoral Technical and Economic Cooperation, or Bimstec.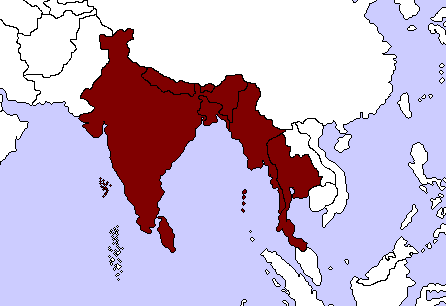 Negotiations for a deal in September failed to reach a consensus, after India's proposal to revise tariff cuts decided a decade ago was opposed by other members, especially Thailand.
"We are waiting for the secretariat to give dates for the next round of negotiation. We want to close it with a low-ambition agreement. There are small irritants that we will try to negotiate and finish. It will be a comprehensive agreement, including goods, services and investment. We can use the Safta (South Asian Free Trade Area) template for services to close it because we realize movement of skilled professionals is a sensitive issue," a commerce ministry official said, speaking on condition of anonymity.
In the September meeting in Bangkok between the trade officials of India, Sri Lanka, Bangladesh, Nepal, Bhutan, Myanmar and Thailand, India suggested there was a need for fresh offers for tariff cuts in goods, saying offers made 10 years ago do not hold good now. But Thailand opposed it, saying it would lead to endless negotiations.
While Bimstec has been an under-performer, as the same nations are also engaged under more vibrant groupings such as Safta, the Association of Southeast Asian Nations (Asean) and the Regional Comprehensive Economic Partnership (RCEP), no member has called it quits.
Ram Upendra Das, a professor at the Research and Information System for Developing Countries (RIS), said that while India agrees to a low-ambition deal with Bimstec, it should keep the ambition high for a comprehensive trade agreement between Safta and Asean.
"It will create a bridge between South Asia and South-east Asia. It will also reduce our dependence on the RCEP architecture, which is driven by other major economies in the region," he added.
The initiative to establish the Bangladesh-India-Sri Lanka-Thailand Economic Cooperation (Bistec) was undertaken by Thailand in 1994 to explore economic cooperation on a sub-regional basis involving contiguous countries in South-east and South Asia around the Bay of Bengal. Myanmar was admitted in December 1997 and the initiative was renamed as Bimstec.
The Bangkok summit in 2004 agreed to change the acronym of Bimstec to Bay of Bengal Initiative for Multi-Sectoral Technical and Economic Cooperation.
The framework agreement on the Bimstec Free Trade Area (FTA) was signed in 2004, but it was not made operational.
A number of issues—such as modalities of tariff reduction and elimination, size of the negative list, criteria for rules of origin, mechanism of dispute settlement, safeguard measures, customs operations and negotiations on the agreements on service and investment—are yet to be finalized.
The member countries established an institutional arrangement in the Trade Negotiating Committee (TNC) in 2004 for conducting negotiations to finalize these issues, as stipulated in the framework agreement. However, even after 19 rounds of negotiations, stretching over 10 years, they have not been able to reach a consensus over issues such as market access or a dispute settlement mechanism.
This is in contrast to the FTA between Asean and India, which was proposed in 2003 and came into effect in 2010.
The third Bimstec summit was held in March last year in Naypyitaw, Myanmar's capital. In the summit declaration, the leaders had directed the Bimstec TNC to expedite its work for the conclusion of the agreement on trade in goods by the end of 2014, and to continue its efforts for early finalization of the agreement on services and investments.
The share of India's trade with Bimstec remains much below its potential for reasons such as poor connectivity and hurdles in trade facilitation leading to high trade costs and weak supply capabilities, especially in less developed nations like Myanmar, Nepal and Bangladesh.
India's exports to Bimstec nations rose 16.6% in 2014-15 to $22.3 billion, while its imports from the same countries rose 8% to $9.3 billion during the year.