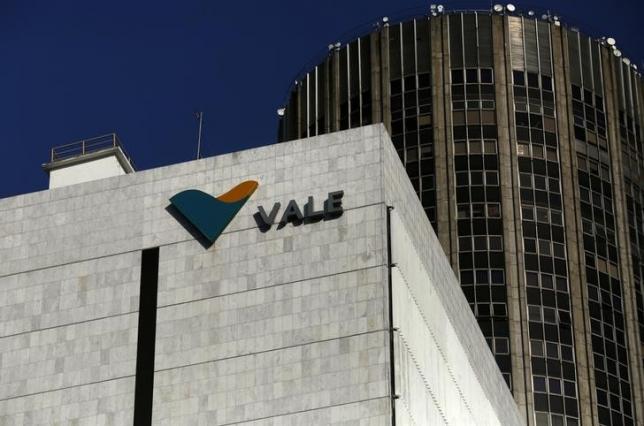 Brazilian iron ore miner Vale has changed its pricing mechanism for Southern System Fines term cargoes, setting a premium of $1.50/dmt to an IODEX-based matrix for February and March after selling at parity to the same matrix for a long time, term buyers said.
Vale will now adjust the differential on a monthly basis rather than leaving it fixed at the matrix level, sources with term contracts with the miner said.
Brazilian Southern System fines include Standard Sinter Feed Guaiba, or SSFG, and Standard Sinter Feed Tubarao, or SSFT, both medium-grade fines with low alumina, phosphorus and high silica levels.
The Brazilian miner had previously utilized the 1% silica and alumina differential published by Platts to set the discount for these high silica products, but this discount would discontinue while a $1.50/dmt premium was further accorded to these products.
Vale officials in Singapore declined to comment when contacted by Platts Friday.
Some steelmakers were said to have accepted the premium for their February and March cargoes.
A term customer of the miner in Tangshan said that these southern system fines were prized for their low phosphorus and alumina content and were a good substitute for domestic concentrates with high silica content.
"The supply of domestic concentrate has been falling since last year as it was not possible to compete with imported fines, which has a low cost curve after a prolonged price decline and that is why we need SSFG and SSFT for blending in our furnaces," a Tangshan mill source said.
Others also need Brazilian material for blending with imported ores.
"If you buy other medium grade fines such as MNP in the spot market now, the premium is quite similar. Specifications such as high silica are also not replaceable by Australian fines. If the blast furnace needs Southern System Fines for blending, you have to accept," a source familiar to the matter said.
Some term customers have, however, rejected the premium. A term customer of the miner in China said it was difficult for customers to pay the additional $1.50/dmt premium when steel margins were weak.
"We can buy more Australian medium grade fines instead if Vale insists on a premium. Our premiums for term cargoes with Australian miners are flat, and if we need to restock from the spot market would be closer to market level, so we would have some room for price negotiation as well," said a procurement source from a large Chinese state-owned steel mill.
The company was still evaluating the price mechanism change, and whether it would accept it would depend largely on whether Southern System Fines could be replaced in blast furnaces with other material, he added.
"We only negotiated volumes, not specific products, with Vale in our term contract and because of the premium, we have decided not to take SSFG or SSFT for these two months. Instead, we are taking concentrates from Vale as the premium is flat. It makes more sense to buy from port stocks instead as the price is much lower," said another contract customer.
Market sources said the supply of Brazilian Southern System fines was expected to fall this year as Vale plans to increase production of Brazilian Blend fines.
"This might be one of the reasons Vale imposed a premium on the products," a term buyer said.
Vale had also removed alumina and silica differentials from its term contracts, leaving only a 1% Fe adjustment, sources said.
"High silica grades such as SSFG and SSFT were quite popular. The differential to that is almost flat now. Vale may not want to give a discount for impurities at all," a trader in Beijing said.