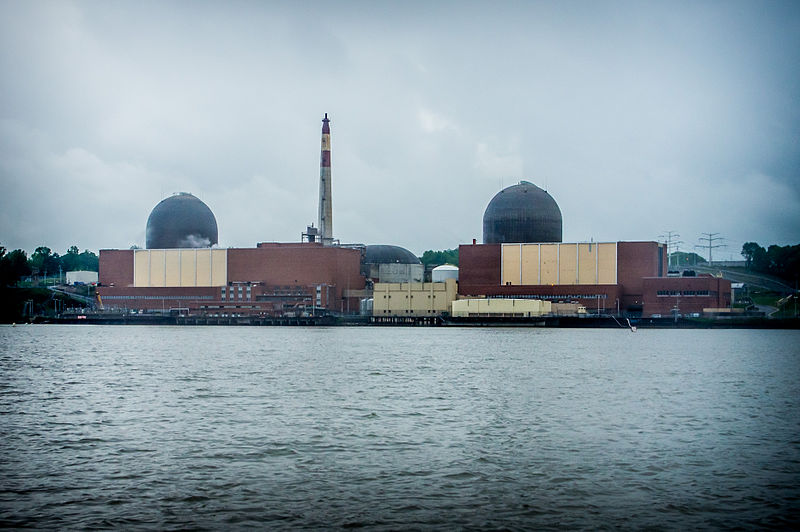 With the visit of the Nuclear Suppliers Group chairperson last week, India is fast-pacing its pitch for membership to the 48-member nuclear club, The Hindu has learnt. In a string of visits by officials abroad, as well as incoming visits planned, NSG membership, as well as membership of the other major groupings: MTCR (Missile Technology Control Regime), Australian and Wassenaar Arrangement are in focus, officials have confirmed.
The push for the nuclear clubs, whose members can trade in and export nuclear technology, comes despite a setback to India's efforts in early October this year, when the MTCR group met in Oslo, but failed to take up the membership application.
Officials are now hopeful of being considered for MTCR membership in "early spring 2016," and for the NSG at its plenary session in June 2016.
Speaking to The Hindu during his visit, NSG Chairperson Rafael Grossi said he would start consultations with NSG members in early November. "India is willing to join the NSG now, today if possible. It has all the elements in place for membership. There have been some deliberations already, and I am trying to make the process more dynamic," he said, as Indian officials acknowledged there was a "fast-tracking" of the decision-making process.
As the 48-member NSG works by consensus, not majority, India is reaching out to every possible country, much like the push at the UNGA for reforms.
On Monday, the visit of Norwegian Foreign Minister Borge Brende, was significant as Norway is the outgoing MTCR chair, and had said there was "broad consensus for Indian membership in MTCR, but regrettably no consensus yet." According to an MEA statement Mr. Brende expressed Norway's "support" for India's membership to the NSG and MTCR regimes.
In the past few months, President Pranab Mukherjee's visit to Sweden, Prime Minister Narendra Modi's visit to Ireland and Foreign Secretary S. Jaishankar's visit to Switzerland all saw "intense discussions" over the NSG question. The support of all these countries, including Norway is critical, as previously they had all been seen as "non-proliferation hardliners," insisting that India sign the NPT before it could be admitted.
However, in the past few years, they have softened their position, calling instead for India to align its civil nuclear safeguards with NSG guidelines. Equally, India has given in on its earlier stand that it must be recognised as a "nuclear weapons state," as that is unlikely in the current scenario.
"There has been a growing appreciation for Indian nuclear controls and capabilities since 2008," said an Indian official, "They have had six years to see us keep our word on all our nuclear commitments."
In addition, Mr. Modi's visit to Turkey for the G-20 summit as well as to France for the COP-21 climate change summit will see India finessing its pitch for the nuclear club memberships, with the help of both U.S. and Russia, two countries that have pledged support.
India's biggest worry remains possible opposition from China, but hopes to smooth this over as the two sides engage on climate change and nuclear energy ahead of the Paris summit, officials confirmed. Vice-President Li Yuanchao will be in Delhi on November 6 for discussions on a range of issues. China "noted" India's aspirations to the NSG for the first time in May 2015, but also recognised Pakistan's aspirations for the same in June 2015, leading to speculation that when the NSG decides on India's membership it would open the way for other non-NPT states like Pakistan and Israel as well.
Finally, India hopes to conclude its nuclear deal with Australia as early as this month, possibly ahead of Mr. Modi's meeting with Australian Prime Minister Malcolm Turnbull on the sidelines of the G-20 on November 15. Confirming this would happen "very soon," Australian Foreign Secretary Peter Varghese told The Hindu, "We are very close to an agreement on the details of the arrangement, and I think we will find a solution that is consistent with Australia's policy requirements and India's policy practice," he said, referring to the sticking point of tracking Australian nuclear fuel. A nuclear deal with Japan that has been hanging fire for several years, would be the icing on the cake, say officials, with a possible visit by Japanese Prime Minister Shinzo Abe to Delhi in December. "PM Abe has to persuade many people. Talking about nuclear issues in Japan is always unpopular. Mr. Abe does have a sympathetic view of this deal. But whether he can conclude it on his next visit, I doubt it," senior foreign policy Adviser to Mr. Abe, as well as to previous Prime Ministers Koizumi and Hashimoto, Yukio Okamoto, said in an interview this week.