NEW DELHI: GAIL is engaging with local communities early on and planning to build 'smart villages' along its proposed Jagdishpur-Haldia pipeline to ensure the project does not suffer the same fate as its Kochi-Bengaluru-Mangaluru pipeline, which has been stuck for years as the company has been unable to obtain right of way from most landowners.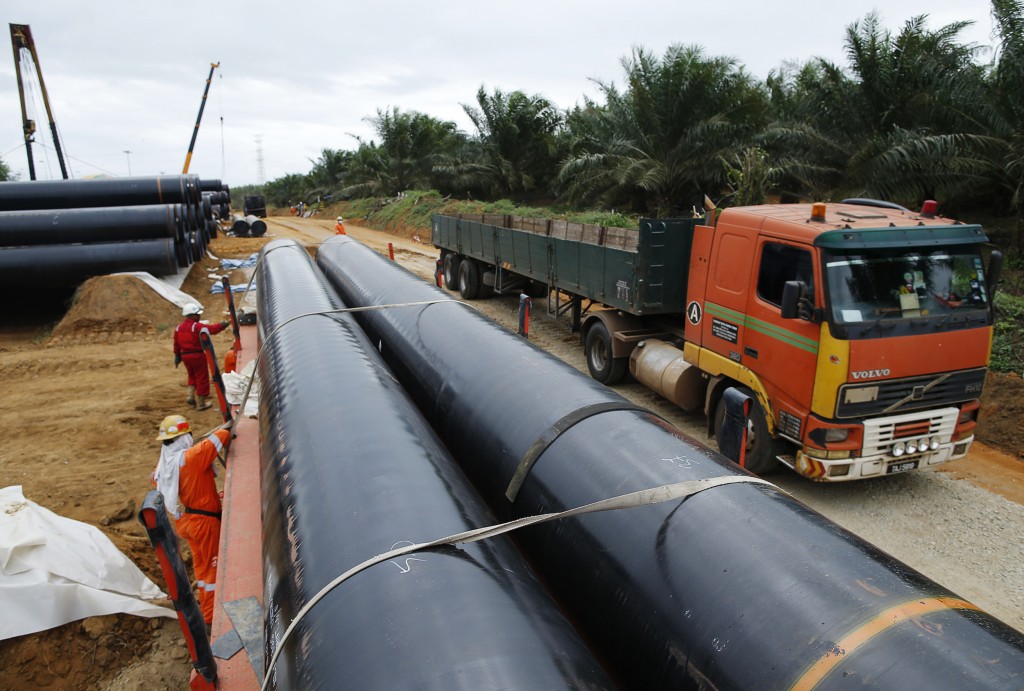 The state-run company, India's largest natural gas pipeline operator, has revived the 2,050-km pipeline project after eight years of uncertainty following Prime Minister Narendra Modi's push to get cleaner fuel to eastern India even though the source of the gas, customers and the funding for the project remain shaky.
The company resurrected the project after the Modi-led NDA government decided to revive the fertiliser units in Barauni in Bihar and Gorakhpur in Uttar Pradesh amid attempts by the coalition leader Bharatiya Janata Party to shore up political fortunes in the two states.
While some of the contracts for the spur lines have already been awarded, GAIL has learnt from its experience that deadlines are easily missed if the company does not take care to deal with the external environment such as the local communities and regulators.
"Had we engaged with local communities early on in Kerala, we may not have ordered inventory and incurred financial losses as we have now," said Ashutosh Karnatak, director (projects) at GAIL. The company has been struggling with the Kochi-Bengaluru-Mangaluru pipeline, estimated to cost Rs 3,300 crore. In the absence of the right of way along most of the proposed route, the company has so far laid only 50 km of the total 925 km of pipeline slated to be built by early 2013. It has been carrying an inventory, mainly pipes, worth Rs 1,200 crore for the past four years, for which it has incurred an interest outgo of Rs 150 crore. GAIL wants a trouble-free project this time round and is working towards getting the landowners on board.
"If a company engages with villagers early on and does things they appreciate, it sends out a message that the company actually cares for them, making our task easier," said Karnatak. "We are working on a smart village or a sustainable village concept, whereby we will create a community centre in villages alongside our pipeline. The centre will have Wi-Fi facility, skill centre, sanitation facility, solar light and water pump, and an equivalent of e-choupal," he said.
An optical fibre network runs parallel to the gas pipeline and the company plans to draw from this to offer Wi-Fi to villagers. The skill providing facility could cater to a cluster of villages closer to the community centre, said Karnatak. For laying pipelines, companies need right of way from landowners, which is not easy to obtain due to a combination of local politics, misinformation and inadequate efforts by companies to engage with communities. This delays projects.
"Delays lead to cost overruns. An early engagement and a proactive approach can help us meet our time and cost estimates," said Karnatak. The additional cost incurred in community engagement should be included in the project cost and pipeline tariff fixed accordingly, he said.
In the first phase, GAIL plans to spend about Rs 4,000 crore to build about 341 km of mainline and 414 km of spur line to carry about 7.44 Million Metric Standard Cubic Metre Per Day (MMSCMD) of natural gas. The first phase is scheduled to be completed by December 2018.