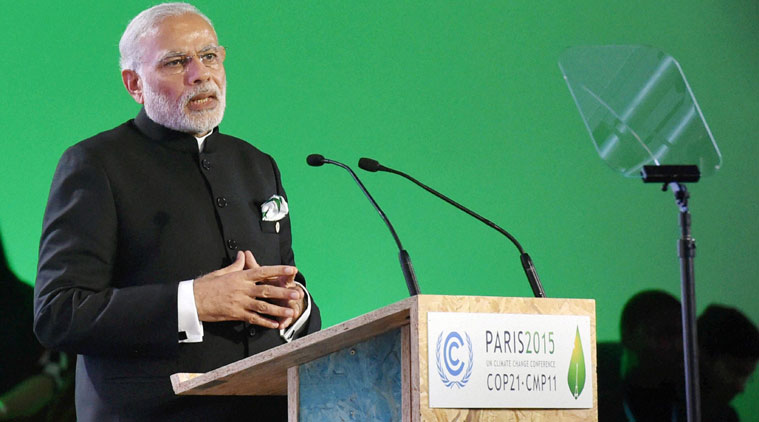 NEW DELHI: India would require over $1 trillion in the next 15 years to adapt to the adverse impacts of the climate change, a latest study said.
The study, jointly prepared by IIM Ahmedabad, IIT Gandhinagar and the Council on Energy, Environment and Water (CEEW), identifies India's preliminary financial, technology, and knowledge gaps in adaptation, as well as capacity building and institutional needs.
Climate change adaptation is a key component of the global climate talks currently underway in Paris where 196 countries are negotiating a new pact to tackle climate change and keep global temperature rise in check — below 2 degree celsius by the end of the century.
"Given the risks of climate change, the study reveals that total government spending on developing capacity and adaptation in India has grown consistently over the last decade and a mammoth USD 91.8 billion was spent on adaptation in 2013-14 alone. This spending would have to reach USD 360 billion (in 2005 prices) by 2030," CEEW said in a statement.
The loss and damage from extreme events were estimated additionally at USD 5-6 billion per annum, it added.
According to the study, as many as 800 million people living across nearly 450 districts in India are experiencing significant increase in annual mean temperature, going beyond the 2 degree celsius warming pathway.
"India as a whole, will experience 1-1.5 degree celsius increase in mean annual air temperature from 2016 to 2045, which could have profound implications for agriculture and crop production," the study said.
These effects could be further pronounced given the estimated increase in extreme precipitation events, resulting in flooding and significant damage to infrastructure, it said.
Recognising the importance of the study, Environment Secretary Ashok Lavasa said: "Supporting and enhancing the sustainable development of 1.25 billion people is at the heart of India's adaptation gap filling strategy. The fruits of development should not be lost due to increasing adaptation gap in the future."
India's Intended Nationally Determined Contribution (INDC) submitted in early October reiterated the need for better climate change adaptation by enhancing investments in development programmes in sectors vulnerable to climate change, particularly agriculture, water resources, Himalayan region, coastal regions, health and disaster management.