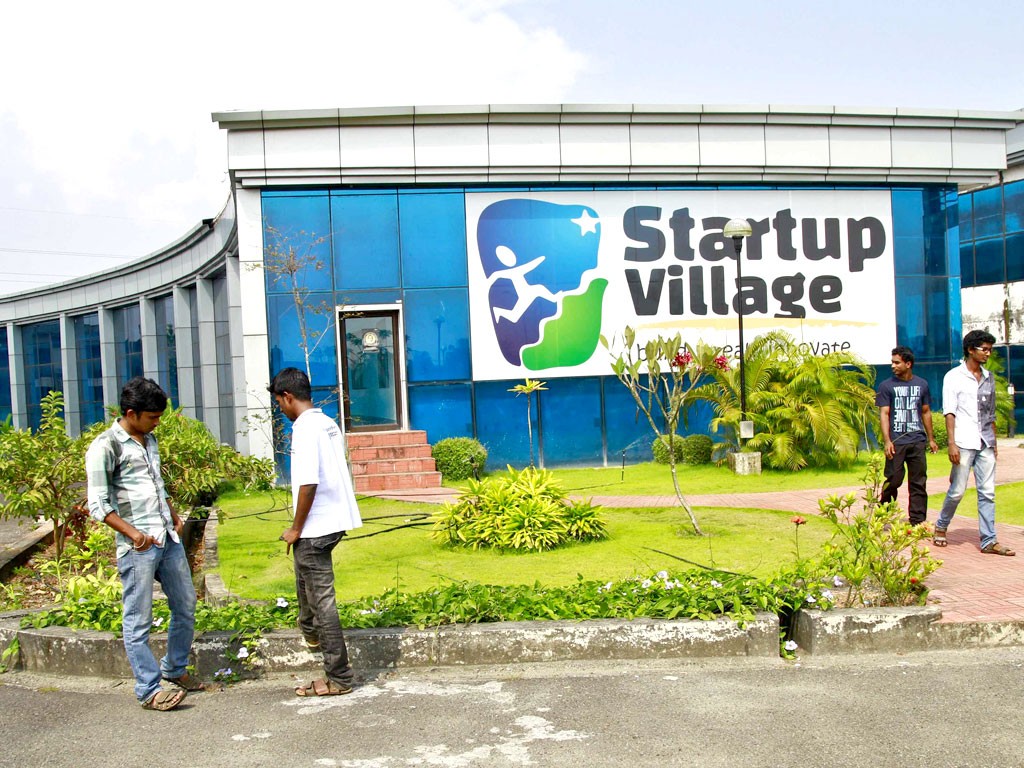 NEW DELHI—India's government is working to lower regulatory hurdles for the country's growing number of startups as it looks to promote investment and generate jobs, a top official said.
An inter-ministerial panel is discussing details of the policy, which includes exempting startups from 22 federal rules and regulations—such as labor and company laws—until their turnover reaches a certain level, Amitabh Kant, the top bureaucrat at the Department of Industrial Policy and Promotion said recently.
He didn't say when the new policy will be unveiled, but an official at the Trade Ministry who asked not to be named said it could be as early as next month.
"We wish to emerge as the world's top destination for startups, for which we will provide a hassle-free business environment," said Mr. Kant.
Under current rules, startups must register with Indian authorities and navigate a maze of approvals before starting to do business.
The ministerial panel is also looking into the possibility of exempting such businesses from certain taxes for a specified period; creating a fund to support them financially and liberalizing the system for raising global capital, Mr. Kant said.
"We want to create an ecosystem wherein the startups don't have to go through the cumbersome regulatory processes, but rather they keep away from the government and grow," said Mr. Kant, whose department is spearheading the policy following Prime Minister Narendra Modi's announcement of a "Startup India; Stand up India" campaign in his Independence Day speech in August.
Mr. Modi visited Silicon Valley last month and met with investors there as well as founders of Indian and American startups.
The government aims to link the businesses with universities and institutions for incubation facilities and to provide marketing support and consultancy on intellectual property rights, said Mr. Kant.
Indian startups have attracted large amounts of investment this year, with most of the funds directed at e-commerce or technology-linked startups, which dominate the industry. As per industry estimates, there are about 3,200 tech-led startups in India, with 800 more emerging every year. India boasts a world-class information technology industry with annual revenues of about $150 billion and direct employment to nearly four million people.
Indian companies attracted a total of $1.4 billion in venture capital investments from Indian and foreign investors in the quarter ended Sept. 30, compared with $590 million a year earlier, according to data from VCCEdge, a unit of News Corp, which also publishes The Wall Street Journal.
The government intends to expand the ambit of startups beyond information technology and e-commerce to the manufacturing and agriculture sectors to generate employment and pass on benefits of incoming investments to smaller cities and towns, Mr. Kant said.
India recently tried to make it easier for startups to raise funds locally.
In June, the capital markets regulator, the Securities & Exchange Board of India, said it would ease the rules for startups to list on Indian stock exchanges.
"Startups get finances initially, but they reach the valley of death later due to lack of funds. We want to arrest this problem by creating a fund that will support them," Mr. Kant said.
—–Shefali Anand in Mumbai contributed to this article.