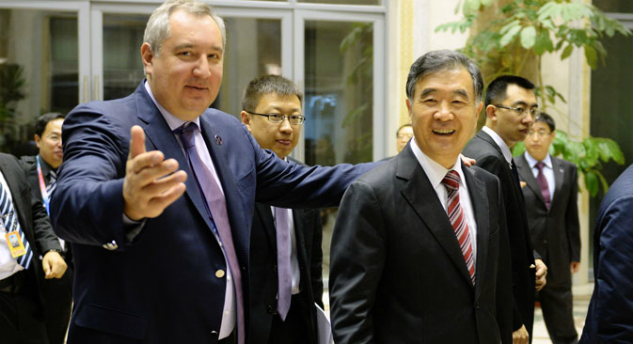 Russia will host the third Russia-China Expo after a permanent host city is selected, Russian Deputy Prime Minister Dmitry Rogozin said Monday.
"The third Russian-Chinese Expo will take place in Russia. We are now choosing among the candidate cities the best venue on the understanding that it will be assigned permanent status," Rogozin said.
Rogozin opened the second China-Russia Exposition in Harbin, the capital of the northeast Chinese province of Heilongjian bordering Russia, alongside Vice Premier Wang Yang on Monday.
Up to 10,000 businessmen from 103 countries and regions were reported to be in attendance on the trade fair's opening day.
The Russian deputy prime minister said he held extensive talks with Wang on Sunday.
"Today's Expo, in fact, is a preparation for Prime Minister Dmitry Medvedev's visit, who travels to china in mid-December," Rogozin stressed.
The two countries' first expo was held on June 30-July 4 in Harbin last year under the "new platform – new possibilities" slogan. The protocols and agreements signed then totalled around $5 billion.
Monday's fair closes on Friday, October 16.