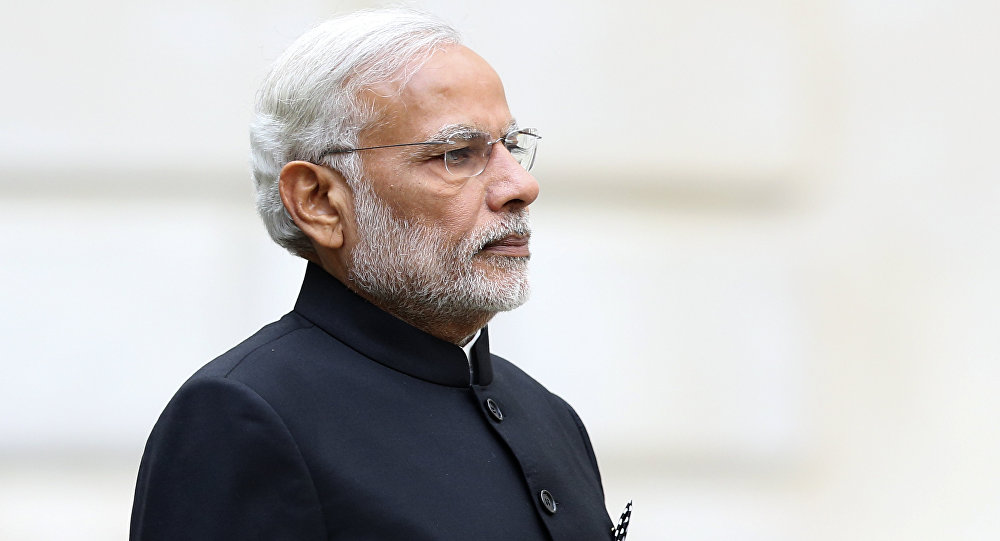 New Delhi expressed hope that Indian Prime Minister Narendra Modi's upcoming visit to Russia will bring bilateral relations between the countries to the next level, according to a statement published by the Prime Minister's Office.
Earlier in the day, Modi received Russian Deputy Prime Minister Dmitry Rogozin in New Delhi.
"Prime Minister…looked forward to visit Russia in the near future for a productive and historic Annual Summit with President Vladimir Putin and expressed confidence that it would raise bilateral relations between the two countries to a new leve," the statement read.
India attaches the highest importance to the strategic and privileged partnership with Russia, according to the Indian prime minister.
In late November, the Indian Foreign Ministry told Sputnik that Modi was scheduled to visit Moscow on December 24-25.
Russia and India have enjoyed mutually beneficial strategic relations, especially in the field of defense and military cooperation, since the 1960s.