BEIJING: Chinese investors are keen to invest in India, especially in the country's high-speed railway network, business leaders attending an India-China corporate dialogue held in China's central Hunan province said.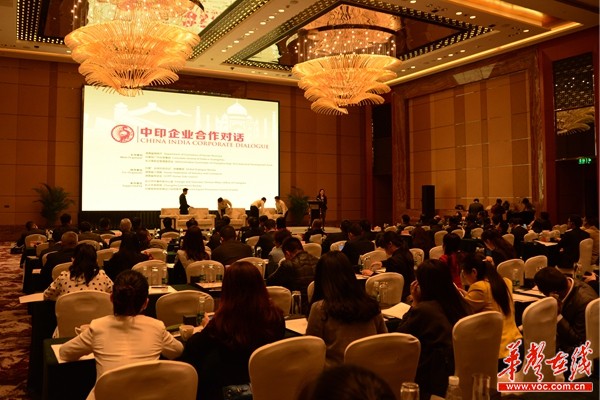 Over 105 representatives from top Chinese business firms attended the event where Former External Affairs Minister Salman Khurshid, presided over a session relating to arbitration and its rules, an area of interest for Chinese investors.
The participation is well beyond the expectation and the response and enthusiasm is outstanding, Khurshid said.
There is a great deal of interest in different fields like health, engineering tourism, legal services, he said.
"I expect that some major deals would be struck for investment in India," he told PTI.
The event held yesterday at the provincial capital Changsha organised by Hunan Commence Bureau in association with Services Export Promotion Council (SEPC) of the Ministry of Commerce and co-sponsored by New Delhi-based Global Dialogue Review quarterly magazine.
The event was attended among others by Y K Sailas Thangal, Consul General of the Indian Consulate General at Guangzhou, officials of the SEPC, representatives from law firms in India as well as business houses.
The topics for discussions included e-commerce, real estate, infrastructure, financial, investment banking, energy, supervision mechanism, arbitration and adjustment mechanism.
In his address Khurshid said India-China need to rediscover their relations stretching to several millennia which suffered interruption in the 1962 war.
Both countries should look at complementarities step up cooperation in various fields. He also said the massive trade imbalance in favour of China in the bilateral trade should be offset by large scale Chinese investments.
Hunan where some top high tech Chinese railway firms have their bases looks to clinch high speed rail deals with India which are pending as the two sides discussed possibilities for a bullet train project between Chennai and New Delhi.
Moses Manoharan, Chairman of the Global Dialogue Review said representatives of the top law firms from India took part in the event to clarify legal issues including dispute resolution.
Primary interest of the local Chinese officials and investors was tourism, infrastructure, solar and pharmaceuticals, he said.
Prof Sheg Zhi, Director China-India Cooperation Centre said there is lot of curiosity among Chinese investors about India as both the countries work under different political systems.
Sathya Moorthy, Deputy Chairman of the Changsha based China-India Cooperation Centre, a Chinese government authorised body said Hunan looks to make big strides in Indian investments specially in high speed railway.
"We are eagerly awaiting for the outcome of the high speed rail talks between the two countries so that major investments and technology can go to India from here", he said.