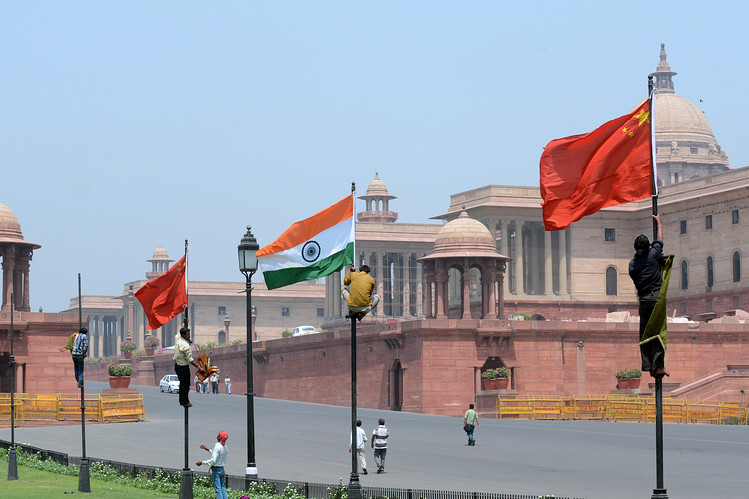 NEW DELHI: India and China have agreed to cooperate on sourcing energy from international markets, construction of high-speed railway and development of coastal manufacturing zones as the two fastest growing economies look to boost growth.
The 4th India-China Strategic Economic Dialogue on October 7 agreed on a number of initiatives for mutually beneficial growth.
The Indian side at the dialogue was led by Arvind Panagariya, vice-chairman of National Institution for Transforming India and the Chinese side was led by Xu Shaoshi, Chairman of National Development and Reform Commission.
According to the minutes of the meeting released on Thursday, the two sides called "for a joint strategy to meet the rising energy demand through appropriate policy measures and efforts in the international energy markets."
They also agreed to adopt new theme of closer cooperation on coastal manufacturing zone development by encouraging projects in areas like infrastructure, automobile, energy and electronics in next one year.
The two nations "agreed to push forward the feasibility study on Delhi-Nagpurhigh-speed railway and construction of Delhi-Chennai high-speed railway," it said.
China Southwest Jiaotong University and Training Department of the Ministry of Railways of India will hold eight training courses in the field of high-speed railway.
On cooperation in renewable energy, they agreed to speed up solar cell / module manufacturing in India and expand cooperation in promoting solar rooftop.
"India offered huge investment opportunities in the renewable energy sector by way of participating through equity support, offsetting hedging cost, taking up of masala bonds, partnering in the solar projects, etc.
"Chinese investors showed keen interest in financial investment and participation in large solar park projects in cooperation with Solar Energy Corporation of India (SECI)," it said.
While India was keen on technical cooperation in promoting underground coal mining technologies and coal gasification, Chinese side proposed for cooperation in environment friendly mining, coal processing, unconventional gas (CBM) and efficient use of coal.
Waste to energy plants were main discussion points on resource conservation and environmental protection.
"Both side recognized that states and cities may be encouraged to get direct agreement with Chinese companies on the desalination technology by adopting transparent procedures," the minutes said.
They also agreed to explore cooperation in low cost construction material technology.