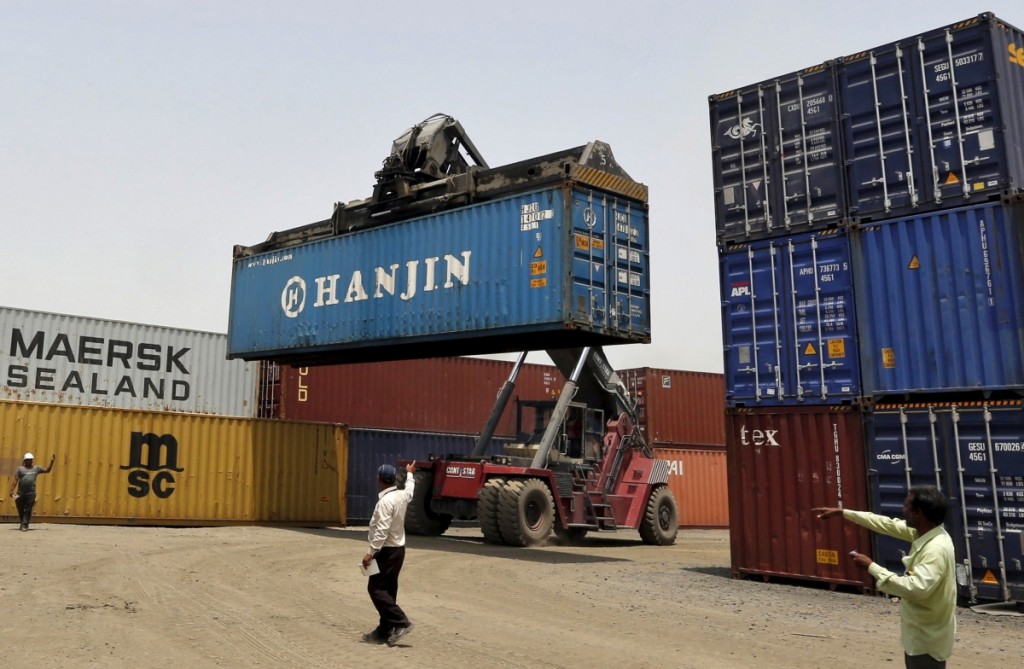 New Delhi: A host of incentives including extension of 3 per cent interest subsidy will help in boosting exports, which are in negative zone since December last year, Commerce and Industry Minister Nirmala Sitharaman has said.
She said the country's exports are suffering due to a decline in prices of three major items – crude oil, commodities and essential metals, and demand slowdown in major economies including Japan, the US and Europe.
"Exports are declining in terms of value. We are trying to do things to make our exports a bit more competitive," Ms Sitharaman told PTI in an interview.
The government has recently extended incentives under the Merchandise Export India Scheme (MEIS), three per cent interest subsidy and enhanced duty drawback rates.
"These are steps we have announced with an intention of handholding (to exporters)," the minister said.
She said the interest subsidy scheme would help exporters access credit at an affordable rate.
"Just the interest subsidy is to the range of Rs 2,700 crore annually. This will be applied to nearly 25 sectors, which are labour intensive and sectors which have the potential to create jobs," she said.
The fall in exports are not because our exporters have become inefficient or their products are sub-quality, she said, adding that globally, there is a fall in demand.
"In the areas where we traditionally exported, there currencies are depreciating for instance the euro is depreciating. Europe is one of our very big export markets. So for the same quantity of exports, you are earning far lesser," Ms Sitharaman said.
She said that the quantum of exports has not drastically fallen.
"Commodity prices all over the world is coming down, so even if you export, you are earning less. Then essential metals have also fallen in price. So with major components of your exports falling in price, the value of exports really suffers," the minister said.
Under MEI scheme, the government has announced incentives of Rs 3,000 crore to several products, including textiles and electronics. Under the scheme, the government provides duty benefits at 2 per cent, 3 per cent and 5 per cent depending upon the product and country.
The government had also raised duty refund rates on a host of items, including iron, steel, garments and marine products, with a view to promote exports.
India's exports remained in the negative territory for the 11th month in a row by registering a dip of 17.53 per cent in October to USD 21.35 billion due to a demand slowdown, while trade deficit showed an improvement.