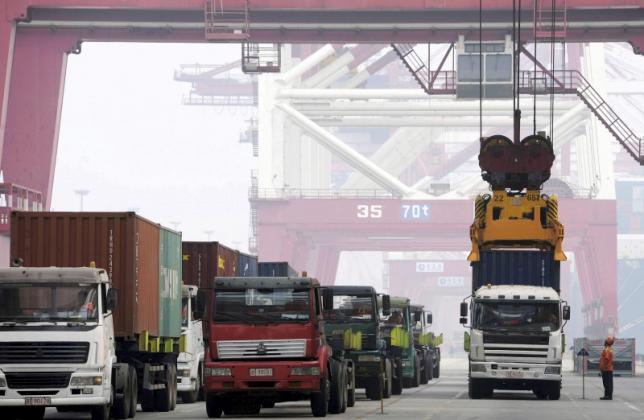 China will accelerate reforms to remove internal barriers to both foreign and domestic trade, the country's cabinet said on Monday, a move designed to bolster domestic consumption in its slowing economy.
In a comprehensive statement on its website, China's State Council outlined plans to increase economic activity across a wide range of sectors in the world's second-largest economy.
China is looking to give both international and domestic investors increased access to the world's second-largest economy in a bid to promote consumption. The statement follows the council's October plenum, which outlined broad the state's broad strategic objectives for the next five years.
The State Council said in its statement it is seeking to "eliminate all kinds of conspicuous and hidden administrative monopolies, strengthen anti-monopoly laws" in an attempt to remove protectionist policies between various provinces.
While weakening China trade comes on the back of falling commodity prices and softening global growth, analysts also blame provincial protectionist import substitution policies for artificially suppressing Chinese demand for foreign products.
Additionally, the government said it would accelerate reform of the country's residence registration, or "hukou", system to unleash the spending potential of China's rural population, the document said. Rural residents will be supported to buy their own homes and small- and medium-sized cities will be encouraged to implement tailored policies, favorable to them.
All Chinese residents have a hukou that determines their access to education and other social welfare services.
University graduates who chose to settle in provincial capitals and smaller cities would be granted local residence registration, the document said.
The government also pledged to improve internet infrastructure and e-commerce logistics of the "last mile" – the final portion of a package's journey from a retailer's warehouse or store to the customer's front door.
It also said it would expand the scope of the 72-hour transit visa, improve tax rebates for tourists and attract international consumers by hosting shopping festivals, film festivals, fashion weeks and book fairs.
China pledged to boost the development of the retail, health, travel and sports sectors to lift domestic consumption, China's cabinet said on Sunday.
The country's three anti-monopoly regulators – the Ministry of Commerce, the National Development and Reform Commission, and the State Administration for Industry and Commerce – said in September that they would widen market access for foreign firms.