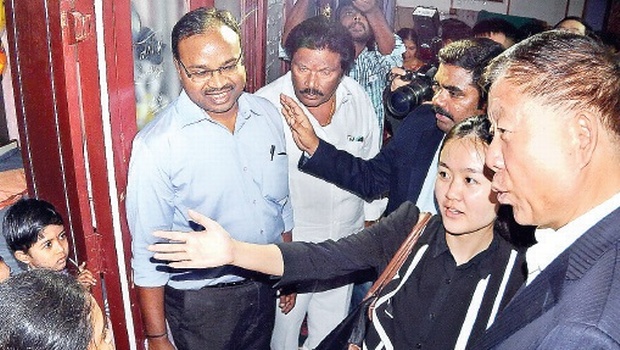 VIJAYAWADA: China is looking forward to making major investments in Amaravati, if the tone and tenor of what Chinese Vice-Minister of the International Department of the Communist Party of China, Chen Fengxiang, said at an interaction with Chief Minister N Chandrababu Naidu here on Monday, are any indications to go by.
The vice-minister repeatedly praised the chief minister and hoped that Amaravati would emerge as is being planned. Fengxiang hoped that the Chinese companies would get quite a number of opportunities to invest in Amaravati, thus indicating that China was planning large investment in the construction of the city.
In an interaction with the chief minister, the vice-minister evinced keen interest in the cultural and economic profile of Andhra Pradesh and India and how the ties between his country and AP had become strong after Naidu's recent visit, an official press release quoting the Chinese leader said.
The vice-minister appreciated the master plan of Amaravati and complimented Naidu for not only showing a dream capital on paper but also going all out to make it a reality. "Anyone can draw a beautiful design. But to make it a reality, one needs vision which Naidu has," he said. The vice- minister learnt from the chief minister, the political and economic profile of the state and about the Telugu Desam Party and its footprints in AP and Telangana states. He also drew a parallel between digital programmes that are being implemented in both India and China.