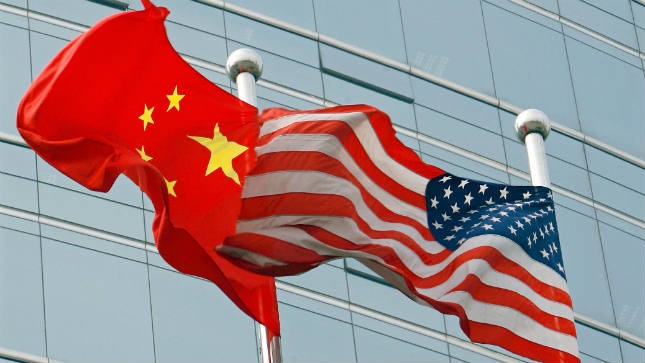 Chinese government officials told a delegation of House Democrats that they are committed to enforcing the recent U.S.-China agreement to end corporate hacking, Rep. Ted Lieu (D-Calif.) told The Hill.
Lieu was one of seven House members that Minority Leader Nancy Pelosi (D-Calif.) took on a rare trip to China and Tibet last week during recess to discuss a number of key congressional concerns, including human rights, climate change and cybersecurity.
"As China continues to get its own intellectual property and acquire its own inventions, it understands the importance of protecting its own businesses from cyber theft," said Lieu, a computer science major who has become a prominent cybersecurity voice on Capitol Hill since his election last November.
The Obama administration has long accused Beijing of orchestrating a massive cyber campaign to pilfer the corporate secrets of American businesses. By some estimates, the theft has cost the U.S. economy hundreds of billions of dollars a year.
In an attempt to mitigate this digital onslaught, President Obama struck a dealwith President Xi Jinping during the Chinese leader's state visit to Washington in September. The two sides agreed to not conduct or condone corporate espionage.
Despite widespread congressional skepticism and reports that Chinese hackers have continued their digital thievery, Lieu said his trip and meetings with officials gave him confidence the Asian power is committed to the deal.
"I believe that this agreement will, in fact, be enforced," he said.
Not only did he see a country that is increasingly interested in protecting its own rapidly growing intellectual property, he said he also got the sense that Xi's "reputation is on the line" with the pact.
"They know that having a cyber war where you have both counties trying to steal intellectual property off commercial businesses does not benefit either side," Lieu continued.
U.S. and Chinese officials are scheduled on Dec. 1 and 2 to hold their first ministerial-level dialogue on cybersecurity since striking the deal in Washington, D.C.
The recent hacking accord was not the only topic discussed during the visit. Lieu mentioned that he raised concerns about restrictive market access for U.S. companies, such as Facebook and Google.
Facebook has long been banned in China, while many of Google's most popular features are frequently blocked. More broadly, China has a slate of regulations that foreign businesses say unfairly target them.
Lieu explained that such restrictions hurt both Chinese consumers as well as Chinese businesses, since they are not forced to compete with global market leaders.
"They did not shut the door on any of the issues we raised," Lieu added. "I think it was a very productive series of meetings and I think they understand the point of view of the United States."
Pelosi's group also included Democratic Reps. Jim McGovern (Mass.), Betty McCollum (Minn.), Tim Walz (Minn.), Joyce Beatty (Ohio) and Alan Lowenthal (Calif.).