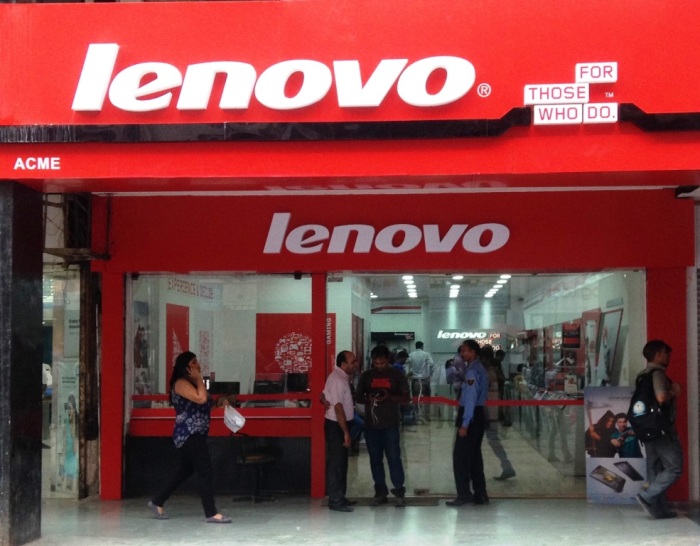 Chinese tech major Lenovo on Wednesday said it is aiming a revenue target of $6 billion from India in the next three years and to be among the top 20 companies in the country.
"In the next three years, I have given a target to reach $6 billion and to be among the top 20 companies in this country," Lenovo CEO Yuanqing Yang said here.
Yang, who also met Prime Minister Narendra Modi on Wednesday, said this is the perfect time to be in India.
Yang, along with Lonovo India MD Rahul Agarwal and Lenovo Asia Pacific COO and Lenovo India Chairman Amar Babu met Modi for about 40 minutes.
"Last time I was here three years ago, I had challenged the India team to achieve $800 million in revenue. This year, we will achieve $2.5 billion in revenue. We will become top 4 of the 50 companies in the country," he said.
Asked about his meeting with Modi, Yang said they had a very good conversation and he was encouraged by the Prime Minister's vision.
"We talked about digitalisation of the country, promoting mobile phones, how to connect services with devices.
Definitely, he is an expert in high tech areas. It's very encouraging," Yang said.
He further said that Lenovo has committed to invest more, not just in manufacturing but research and development (R&D) as well.
"100% of PCs are manufactured in India. We just announced manufacturing of smartphones in India. We will export to other countries in the future. We will invest in R&D as well, not just in making devices but software, total solutions to help sectors like education, health," he added.
Lenovo had acquired Motorola Mobility in a $2.9 billion deal from tech giant Google last year.
Lenovo and Motorola together had a 6% market share in the Indian handset market, ranking fifth in the tally after Samsung, Micromax, Intex and Lava.