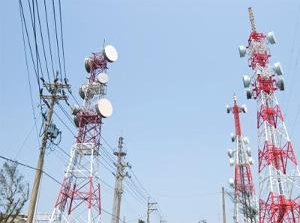 NEW DELHI: The government is looking at a major overhaul of telecom equipment sourcing and testing in India as it fears that unfettered supplies from foreign vendors, including Chinese companies, are making the system susceptible to spyware and malware from unfriendly countries and anti-national activists.
A Cabinet note is under preparation to work out standards and order in-country testing of critical telecom equipment as these have the potential to become easy conduits for spying and leakage of information, official sources told TOI.
India imported telecom equipment, including electronic devices, to the tune of nearly Rs 70,000 crore in 2013-14 (Rs 57,000 crore in 2012-13). Alarmingly, a little over 60% of these imports emanated from China.
Apart from the various electronic devices that make their way from the dragon land, Chinese vendors such as Huawei and ZTE also sell crucial telecom equipment in India. Other foreign players that supply sophisticated telecom equipment include Sweden's Ericsson and Finland's Nokia Networks.
Recognizing potential threats to national security due to any breach into the sensitive networks, the government has already issued various amendments to telecom licences, mandating that operators need to procure equipment which has been tested according to relevant Indian or international security standards in any accredited lab.
However, India is still to develop concrete standards, procedures and tools for testing the equipment. The government has set up a pilot lab at IISc, Bengaluru even as a group of officers is preparing the processes and systems for security certification and testing of telecom equipment and accrediting the certification and test labs.
With huge delays in laying out the contours for such testing, the government is also understood to have extended by a year its proposal to have all the certification done by local agencies and labs from April this year. Once the testing standards and tools are put in place, the government intends to even allow private sector players to set up certification labs. A note to this effect will also be presented before the Union Cabinet, the sources said.
Telecom operators are currently free to purchase equipment from vendors across the world. However,
operators have been made responsible for ensuring security of their respective networks. They have to ensure measures like network forensics and conduct network penetration tests to ascertain robustness of security apparatus. Also, they have to conduct an audit of their security preparedness once a year.
The current norms stipulate the operators to inform the government immediately in case they monitor intrusions, attacks and any frauds across any wing of their network. The government has mandated a penalty of Rs 50 crore for any security breach that has been caused due to inadvertent inadequacies in precaution on the part of the operator.
Apart from security threats, the government also feels that domestic manufacturing of equipment will lead to creation of jobs and prevent a huge outflow of foreign currency from the country. Also, it is felt that technical knowledge and IPR creation will also have a spill-over effect on other allied industries.
The government has already announced a host of incentives to promote local manufacturing as it looks to create electronic manufacturing hubs across the country.