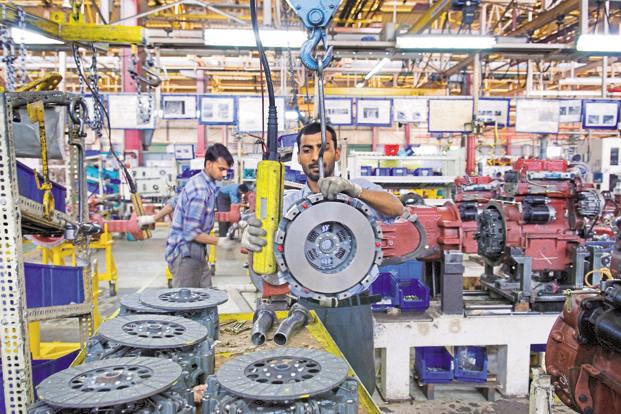 New Delhi: To encourage companies to focus on innovation in product and process design, and with an eye on making India a global design hub, the industry department is planning to come up with a new national design policy. The new policy will replace the current one approved in February 2007 and focus on promoting specific sectors such as defence, medical devices and electronics, a government official said, speaking on condition of anonymity.
"The government will financially incentivise approved designs to turn them into mass market products," the official said.
The National Design Council (NDC), under the Department of Industrial Policy and Promotion (DIPP), launched India Design Mark or I Mark in 2010 in partnership with the Good Design Award in Japan (G Mark). It is granted to manufacturers of well-designed products manufactured in a responsible manner, involving a rigorous process against established criteria.
All types of mass-produced products are eligible for the India Design Mark. They can include consumer electronics, computer and communication products, machine tools, construction machinery, lighting systems, white goods, household appliances, capital goods, medical equipment, toys, vehicles, and agricultural machinery among others.
"India Design Mark provides strong differentiation and market positioning as a design and innovation leader. It acts as a brand extension and imparts competitive advantage to the product in local and international markets. It serves as a unique promotional launch pad for new products and services entering the market. India Design Mark provides international leverage by exemplifying the export worthiness of the product," the I Mark website states.
The official quoted earlier said in countries like Japan the native design mark is sought after by consumers and producers alike as it means the producer has followed ethical and environmentally sustainable production processes. "In India, due to lack of awareness, design certification has not picked up. We are striving to change that," he said.
In fact, G Mark is an influential decision-making tool for Japanese consumers, with a recent survey indicating that 48.5% of Japanese consumers would opt for products bearing the mark, while 87.5% acknowledged it to be the trademark for well-designed products. "We need to promote good designs to capture higher value. (We) will work on both the supply and demand side to boost India Design Mark," DIPP secretary Ramesh Abhishek tweeted on 2 July.
Pradyumna Vyas, director at the National Institute of Design (NID) Ahmedabad and member secretary, NDC said the council is intending to scale up and reach a larger audience with this year's India Design Mark competition. "Since we are promoting manufacturing through Make In India, the country could be a global design hub through design outsourcing as design is an essential value addition in the process of manufacturing. The new NIDs being set up will help us create the necessary manpower for this," he added.
The government has already set up an NID in Vijayawada and the Kurukshetra NID is expected to start its academic session this year. The Union cabinet has approved two more NIDs in Bhopal and Jorhat.