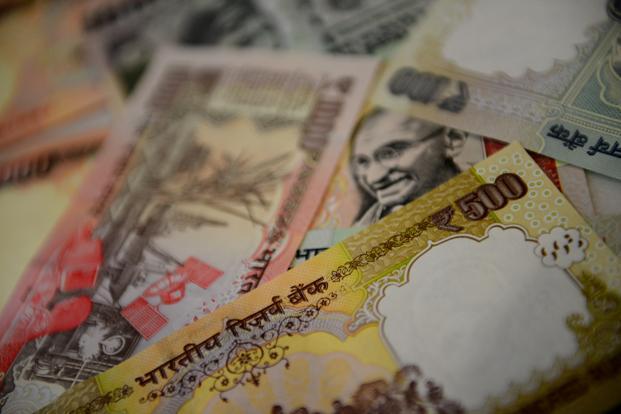 Mumbai: Earnings may pick up in the first quarter of the financial year—thanks in part to the low base of last year—but may remain in single digits with mixed sectoral performance, analysts said.
The markets are hopeful of strong earnings from consumption-led sectors but is concerned about non-performing loans at banks. IndusInd Bank Ltd will be the first large firm to announce results on 11 July, as per information made available on stock exchanges.
Industrials will remain on a slow recovery path amid low private sector capex due to lower utilisation levels and high leverage.
Kotak Securities Ltd expects the net profit of its sample 'KIE universe' about 170 companies to decline 6.9% year-on-year. For the BSE-30 companies, net profit is expected to decline 2% year-on-year and 6% quarter on quarter.
Banking and energy sectors are set to report a decline. Outside these sectors, net profit may grow 7.4% y-o-y led by cement, consumer products, pharmaceuticals and technology sectors, Kotak Securities Ltd said in a note on 5 July.
Analysts said Q1 is a seasonally strong quarter for IT companies, and tier-1 firm companies such as Tata Consultancy Services (TCS) Ltd, Infosys Ltd, Wipro Ltd, and HCL Technologies Ltd are expected to post revenue growth in the range of 3-7% in constant currency terms. First quarter results will pave the way for full year FY17, analysts said, adding growth outlook and management commentaries on the impact of UK's shock vote to leave the EU will prove crucial.
"Investor focus will be on FY17 growth outlook in the aftermath of Brexit; management commentary on IT demand in BFSI and Europe would be keenly watched and digital business—a large part of the incremental IT spending is directed towards digital, and progress on automation and levers to defend operating margins against the backdrop of pricing pressure and investments for digital," said Kotak Securities.
One striking feature for the quarterly earnings will be the impact of the rise in commodity prices on the growth in operating margins. Margins at earnings before interest, taxes, depreciation and amortisation (Ebitda) level may see a 1-8% decline due to rise in raw material costs.
Light sweet crude oil prices on the New York Mercantile Exchange (NYMEX) have risen about 26% for the April-June quarter. Brent crude oil prices on the Intercontinental Exchange (ICE) have risen similar levels and the Bloomberg Commodity index advanced a little more than 11% during the quarter ending 30 June.
Analysts expect telcos to report healthy single-digit revenue growth on strong volumes.
Edelweiss Securities Ltd expects Bharti Airtel Ltd and Idea Cellular Ltd to report 2.4% and 4.3% overall revenue growth, respectively.
"With operators reducing deep discount voice packages, we expect marginal improvement in realisation even on a higher base in the previous quarter (Q4). Data volume and realisation trajectory, 4G network rollout status and commentary on upcoming spectrum auctions will be key monitorables," said Edelweiss Securities in a note on 5 July.
According to Edelweiss, domestic investment companies (capital goods, cement) which have been posting sluggish numbers for the past 2 years, are expected to post good and improving profit growth. However, profit growth of traditionally defensive sectors such as FMCG is expected to be in mid single digits despite a low base because of weak rural demand.
ICICI Securities Ltd believes that earnings have bottomed out but the pace of recovery could be gradual given the missing capex recovery which has a higher multiplier effect.
"The recent rally was driven by global liquidity chasing risky assets (including EM stocks) and domestic news flow around hopes of an above average monsoon, improving political environment and signs of earnings bottoming out. While the improving political environment is a definite positive, the historic relation between monsoons and markets has been weak," said ICICI Securities Ltd.
BSE benchmark Sensex has risen more than 7% during the last three months to its highest levels since October last year on anticipation of above average rainfall, coupled with foreign fund inflows and hopes of economic reforms.
India's economy grew better than expected in the fourth quarter as well as full year FY16, as per data released in early June. The gross domestic product (GDP) growth of 7.9% for the January-March quarter reinforced the view that India's economy is in recovery mode. The full-year 7.6% growth rate was also better-than-expected.
That, along with rainfall forecast by Skymet Weather Services Pvt. Ltd that rainfall for the June-September season is expected at 109% of the long-term average of about 89cm (35 inches) strengthened market sentiment after two years of below-par rainfall.
"Indian market's valuations have gone to uncomfortable levels on an overall basis and lofty levels for several sectors. At such elevated valuations, it would be critical for earnings to surprise positively or at least meet with Street expectations. Otherwise, there will be a sickening realization 6-9 months later that valuations were actually even richer," said Kotak Securities in a separate report on 4 July.