Big retail chains and food brands from the U.K., Italy and Brazil are eyeing an entry in the Indian market after the government opened up foreign investments up to 100 per cent in processing, marketing and retailing of food made in India, Union Food Processing Minister Harsimrat Kaur Badal said.
"I have had very positive meetings with all the big food retail brands in U.K. —Tesco, Sainsburys, Waitrose, Marks and Spencer, Harrods, Partridges, Holland and Barrett — and I can say one thing, everyone is looking at India positively and their first destination for expansion happens to be India," Ms. Badal said at a conference hosted by the Confederation of Indian Industry on foreign direct investment (FDI) in marketing of food products.
The minister said that she will also be visiting Italy on September 29 at the invitation of the Italian government to meet food producers and retailers who have evinced interest in investing in India.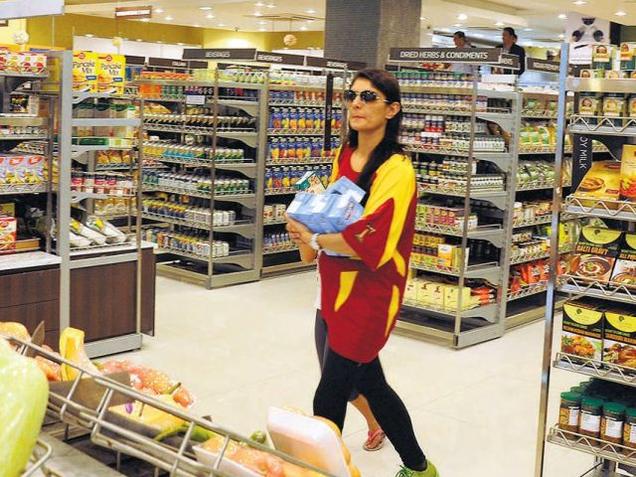 Grocery market
"India's food economy is growing at a faster rate than the economy and our food and grocery market is the sixth largest in the world. The average Indian spends about 40% of their wallet on food," Ms. Badal said, arguing that the Indian consumer is now ready for a global retailers.
"Our retail sector is largely in the unorganised sector, only 2 per cent in the organised sector. The retail sector in India that is largely dominated by mom-and-pop stores now, needs these multi-brand retail chains to come in the food sector to ensure our consumers get what is available worldwide. I think the Indian shopper is absolutely ready for that," the minister said.
Apart from Walmart, which is evaluating the country's new FDI norms for food retail, some large firms from Brazil have also expressed eagerness to foray into the Indian market, said Avinash Srivastava, secretary in the ministry of food processing industry.
The ministry has decided to hold a World Food Summit in January 2017 on the sidelines of the Vibrant Gujarat summit, where big food retailers, processors, logistics, packaging companies as well as farmer producer organisations would be invited. "Some of these global players are also looking at using India as a sourcing base to import from," Ms. Badal said.
'GST exempt'
The Food Processing Ministry is arguing for keeping processed food products in the exempt category of goods under the proposed Goods and Services Tax regime to replace the present indirect tax levies. "We are pursuing the idea that food products should either be exempt from GST or be taxed at the lowest rate possible. The decision will now be taken at the GST Council, which I am sure will use its wisdom to consider what's best for the country," Ms. Badal said.