NEW DELHI: Under attack for not passing on benefits of fall in crude prices to consumers, Finance Minister Arun Jaitley today said the savings are being used for developing infrastructure to push growth and create jobs besides enabling oil marketing companies meet their losses that once stood at Rs 30,000 crore.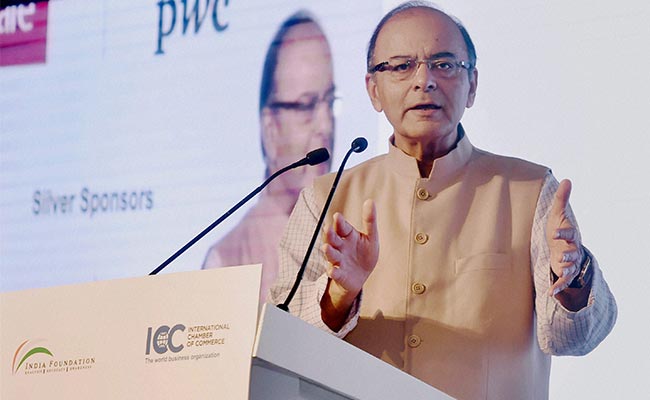 Jaitley spoke on the issue in Lok Sabha while replying to a debate on the Budget 2016-17 during which members targeted the government for not reducing prices of petrol and diesel in proportion to the fall in crude prices in the international market.
Congress leader Mallikarjun Kharge said only 50 per cent of the gains from low crude oil prices have been passed on to the consumers.
In his response, Jaitley said, "The benefit of reduction in crude oil has been divided into three portions. One goes to public sector oil marketing companies. These oil companies make future purchases of crude oil and they had incurred losses."
He said at one point of time, these oil companies were sitting on Rs 30,000 crore loss and that couldn't have been met by increasing income tax or any other tax.
"So, naturally oil companies — which decide the price in the market — would "wipe off their losses first", he said.
In recent months, there has been a drastic fall in global crude prices amid sluggish global economic scenario but there have been concerns that the government was not fully passing on the ensuing benefits to the consumers.
According to Jaitley, many states have also hiked VAT (Value Added Tax) levied on fuel and such proceeds are used for public purpose only.
Whatever has come to the central government is a small portion of excise or cess, he said, adding "we have spent a portion of that in infrastructure because spending on infrastructure helps in creating more jobs and pushes growth.
"Therefore those who buy scooter or car also uses road. So this is his contribution for building of roads.