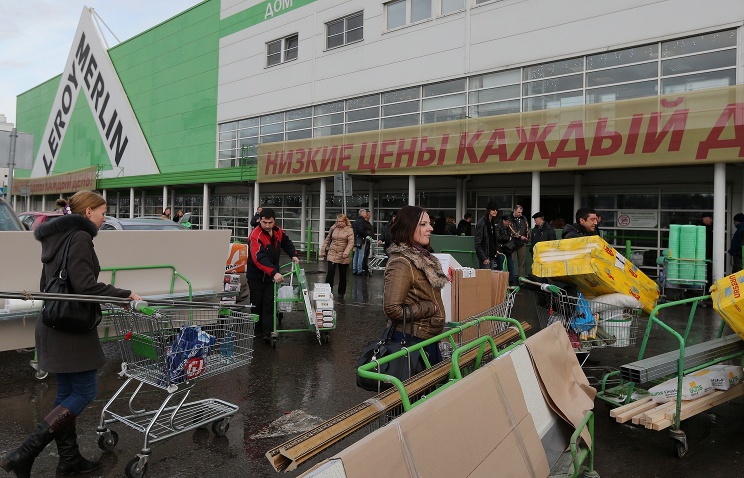 The French retailer Leroy Merlin plans to expand its hypermarket chain in Russia to 140 stores in five years, Chief Executive Officer of Leroy Merlin Russie Vincent Gentil said on Tuesday.
"We now have a company development plan stipulating stores opening in cities with population over 400 thousand. Now we have 45 stores; there will be 140 in five years," Gentil said.
Up to twenty stores are planned to be opened yearly, Gentil said. The retailer intends to launch 15-16 stores in 2016. "Investments into all stores will be about 30 bln rubles ($425.8 mln)," the executive added.
Leroy Merlin is currently building its first corporate logistical center in Moscow with the value of $100 mln. The company is leasing four sites for the time being, two in Moscow and one in each of Novosibirsk and Samara, Leroy Merlin's representative Elena Zinchenko said.
The French retailer opened its first store in Russia in 2004.