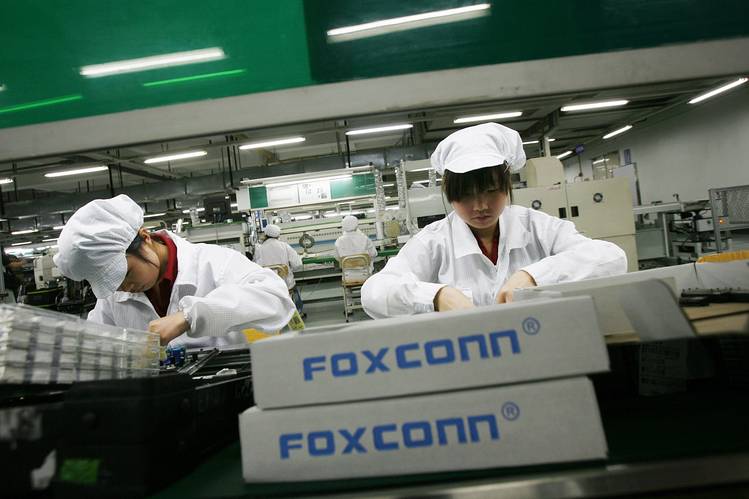 NEW DELHI: Taiwanese electronics major Foxconn intends to make India a key global manufacturing hub for servicing markets across Africa and West Asia, which may result in an inflow of billions of dollars.
Foxconn, which has already started making phones and televisions in India as part of its contract manufacturing business, intends to widen the engagement with the market.
"The idea is to boost manufacturing, employment and investments in India," Foxconn India country head & MD Josh Foulgertold TOI.
The world's largest electronics major is making products for companies such as Sony, Xiaomi, Gionee and Microsoft at its India units and has plans to grow the number of locations where it is present.
Currently, it has operations at Sri City in Andhra Pradesh, Sriperumbudur in Tamil Nadu and Navi Mumbai in Maharashtra.
Foxconn chairman Terry Gou had last year committed a $5-billion investment in Maharashtra, and Foulger said the operations would be expanded further. "We intend to have a pan-India footprint in order to best support the Indian market," he said.
Exports will become a key strategy for the company as it builds scale. "It makes business sense. This is an industry of scale and China has become competitive due to the large exports from the country."
Africa and West Asia can be serviced from India. "These are huge markets and are logistically cheaper than supplying from China," Foulger said.
He said that the company will also create an ecosystem of suppliers while looking at new product segments to add to its manufacturing kitty.
This is also in line with the government's 'Make-in-India' and 'Digital India' plans.
"The next step is to develop an eco-system for components. We will explore opportunities with group companies and some of the suppliers. It is important that they come to India in the right earnest. It involves heavy capital expenditure."
The new category of products that the company can look at in India includes laptops, tablets, digital boxes and devices related to the internet-of things.
"Going forward, we intend to have a common manufacturing architecture for other products," Foulger said.