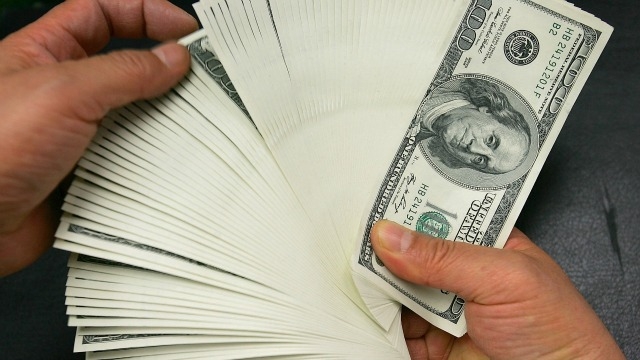 With the government taking steps to improve ease of doing business and attract foreign investment, FDI inflows into the services sector grew by 85.5% to $4.25 billion (nearly Rs 28,573.81 crore) in April-December period.
The sector, which includes banking, insurance, outsourcing, research and development (R&D), courier and technology testing, had received foreign direct investment (FDI) worth $2.29 billion (nearly Rs 15,396.24 crore) during April-December 2014, according to the Department of Industrial Policy and Promotion (DIPP).
The services sector contributes over 60% to India's gross domestic product (GDP). FDI in the sector accounts for 17% of the country's total foreign investment inflows.
The other sectors where inflows have recorded growth are computer software and hardware ($5.3 billion or nearly Rs 35,633.23 crore), trading ($2.71 billion or nearly Rs 18,220.01 crore), automobile ($1.78 billion or nearly Rs 11,967.39 crore) and chemicals ($1.19 billion or nearly Rs 8,000.67 crore).
In step with growth in FDI in important sectors like services, overall foreign inflows in the country rose by 37% to $39.32 billion (nearly Rs 2.64 lakh crore) during the first nine months of 2015-16. The amount was $28.78 billion (nearly Rs 1.93 lakh crore) in the year-ago period.
An official said with the government further liberalising foreign investment policies for the services sector in the Budget 2016, more inflows would come.
Finance Minister Arun Jaitley has proposed significant liberalisation of FDI norms in a host of sectors including insurance, pension, asset reconstruction companies (ARCs) and stock exchanges.
In the insurance and pension sectors, foreign investment will be allowed through automatic route for up to 49% subject to the guidelines on Indian management and control, to be verified by the regulators.
Earlier, foreign investment up to 26% was allowed through automatic route.
Foreign investment is considered crucial for India, which needs around $1 trillion (nearly Rs 67.23 lakh crore) for overhauling its infrastructure sector such as ports, airports and highways to boost growth.
A strong inflow of foreign investments will help improve the country's balance of payments situation and strengthen the rupee value against other global currencies, especially the US dollar.