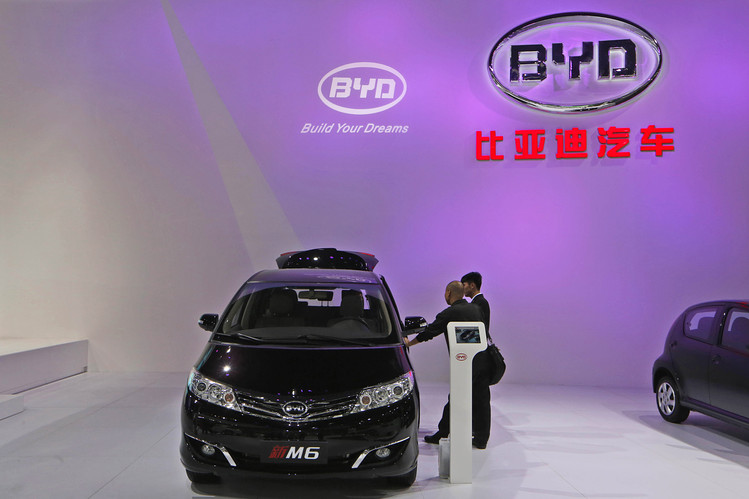 NEW DELHI: Chinese electric auto maker BYD is looking at setting up a factory for making batteries in India in partnership with BK Modi's Smart group and the total investments in the project could be over $2 billion.
While Modi has already set up a facility to assemble electric buses at a facility near Muradabad, in Uttar Pradesh, the two companies are aggressively working on plans to set up a battery facility in the country.
BYD, one of the world's biggest supplier of electric vehicles which also has a tie-up with Germany's Daimler for luxury electric cars, feels that concerns around environment and growing pollution will lead to a widespread adoption of clean-energy vehicles. The Chinese company is backed by legendary American investor Warren Buffett.
"India has a huge potential and we feel that this is the right time to consider the launch of electric vehicles," Liu Xue Liang, MD of BYD Auto's Asia-Pacific region, said.
The two companies have provided two electric buses to the Delhi government for free trial. "We are in talks to provide all kinds of electric vehicles, beginning with mass-transport solutions such as buses," Modi said.
BYD has operations in 43 countries and 190 cities, and has also set up an electric bus manufacturing facility in southern California in the US to supply electric buses to the Los Angeles county.
Modi and Liang, however, said that the government should extend duty benefits for clean-energy technologies so that their adoption could be faster. "We need a policy for electric vehicles from the government and these should include zero-duty on their manufacturing or parts imports," Modi said.
While BYD is currently the technology partner in the project, Spice group has been working out the business plans for India, including identifying possible suppliers and talking to state governments for the vehicles.
Modi said that his company will begin with a $100 million investment into the project, adding that future investments will be met through internal accruals as well as financial partners. "There are companies who are keen to partner us, and we have received interest by some investors," he said, without providing further details.
The two companies plan to provide electric buses and passenger four-wheelers in the long run. "This is a disruptive technology and in line with the needs of the country. We intend to manufacture the vehicles at our facility," Modi said.
Modi and Liang also had a meeting with Transport Minister Nitin Gadkari and Environment Minister Prakash Javadekar.