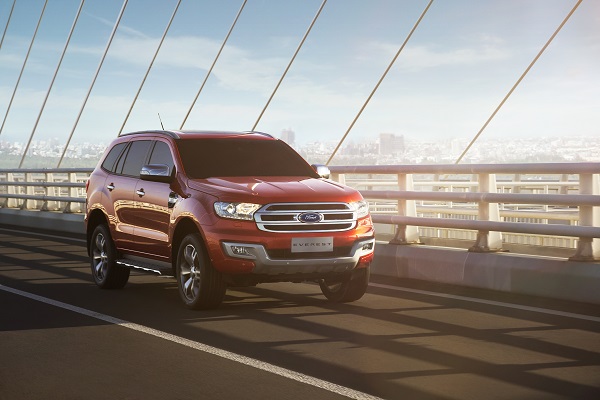 Ford Motor Co. will invest 2.5 billion rand ($170 million) in expanding its South African operations and creating about 1200 jobs in the country.
"Our customers love the capability and utility offered by the all-new Ford Everest," said Jim Farley, Ford executive vice president and president of Europe, Middle East and Africa. "By producing the Everest in South Africa, we will be able to make it more readily available, and in a greater variety of models, for customers throughout Sub-Saharan Africa.
"The R2.5-billion investment reaffirms the importance of these markets as part of our growth strategy across the Middle East and Africa," Farley added. "It further reinforces South Africa's position as a strategic export base for Ford Motor Company."
The American motor company said it is expanding operations in South Africa at its Silverton assembly plant in Pretoria, South Africa, to produce the all-new Ford Everest, along with the new Ford Ranger that was launched at the end of last year.
Ford already has production hubs in South Africa's BRICS partners, China and India.
The Silverton assembly plant in Pretoria will be equipped to produce 10,000 Everests annually, a company statement said on Tuesday.
In South Africa, initial production of the Everest will commence in the third quarter of 2016, with the first units expected to come to market in the fourth quarter. South African-produced models will be sold locally and exported to markets across Sub-Saharan Africa.
The auto industry has been a bright spot in South Africa's struggling economy.
Companies including BMW AG, Volkswagen AG and Ford Motor Co. are taking advantage of the state's automotive development program, which offers benefits and incentives to manufacturers.
South Africa's seven biggest vehicle producers have invested more than 24 billion rand in their plants in the past six years, helping to boost domestic output by about 30 per cent.