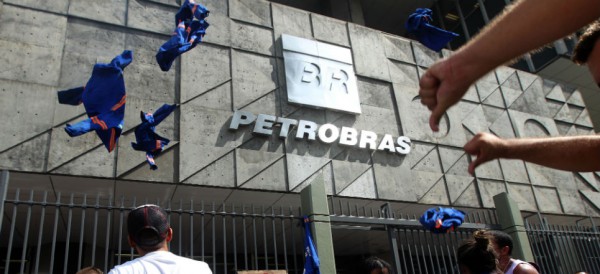 Brazilian oil giant Petrobras, the country's largest company, will layoff 12000 employees in a bid to save around 33 billion reais ($9.25 billion) by 2020.
The beleaguered state-owned oil producer is enduring the worst crude market in a generation.
"The company has around 12,000 employees that can retire. We are considering a plan of around this scale, at a predicted cost of 4.4 billion reais ($1.23 billion)," said Petrobras in a statement on Friday.
The voluntary-layoffs plan has been approved by the board and would be part of the company's management plan going forward as they try and adopt a leaner structure.
Petrobras has been Brazil's biggest employer.
The company is currently going through a massive restructuring to deal with crippling debt, low oil prices, and a massive corruption investigation that has seen a number of its executives arrested.
The company currently has 57,046 workers, having already removed 6,254 workers through voluntary resignations in 2014.
Petrobras also announced earlier this week that it would reduce by 43 per cent the current 5,300 executives and managers at the state oil giant.
In 2015, the company suffered record consolidated net losses of 36.9 million reais ($10.4 billion). That year, it also began a massive divestment plan worth $98.4 billion to pay down its debt, generate more cash liquidity and face the crisis sparked by low oil prices.
Petrobras secured a $10 billion loan from China Development Bank Corp. in February.
The loan stems from accords signed between Brazil and China last year.
Petrobras shares surged 81 per cent in March, the biggest gain among the world's 1,000 biggest companies.