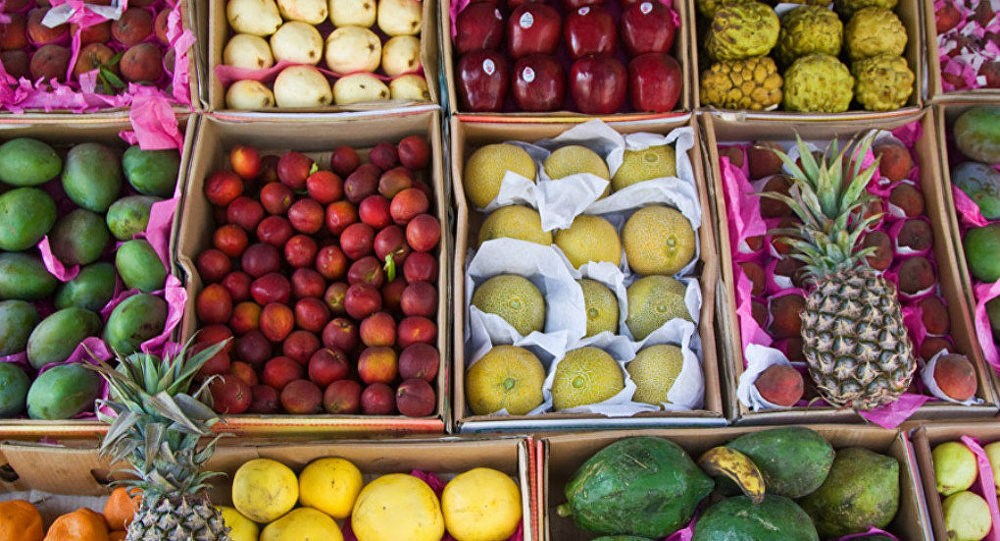 Egypt is ready to replace Turkey as a leading supplier of fruits and vegetables with Russia, a senior Agriculture Ministry official in Cairo said.
During a video conference with Russia's agricultural watchdog Rosselkhoznadzor on Tuesday, Saad Moussa, the head of the Central Administration of Plant Quarantine at the Ministry of Agriculture and Land Reclamation of Egypt, underscored the importance of friendly relations between the two countries and invited Rosselkhoznadzor experts to visit Egyptian farms to familiarize themselves with the country's system of phytosanitary control.
"This year Egypt plans to import 3 million tons of grain from Russia. Egypt, for its part, is a major exporter of fruits and vegetables to Russia. Besides, in view of Russia's decision to impose restrictions on the import of agricultural products from Turkey starting from January 1, 2016, Egypt is ready to increase the supply of plant products to the Russian market," Rosselkhoznadzor said in a statement posted on its website on Tuesday.
The Russian veterinary service said that the Egyptian side must update the list of companies that want to export to Russia by excluding providers who systematically violate Russia's phytosanitary requirements.
Moussa said the Egyptian side would inform Rosselkhoznadzor about all issued phytosanitary certificates for products supplied to Russia.
Relations between Russia and Turkey soured  after the November 24 downing of a Russian  bomber in Syrian airspace by the Turkish Air Force.
In November President Vladimir Putin signed a decree to boost national security and introduce economic measures against Turkey, including restrictions in labor, travel and trade.