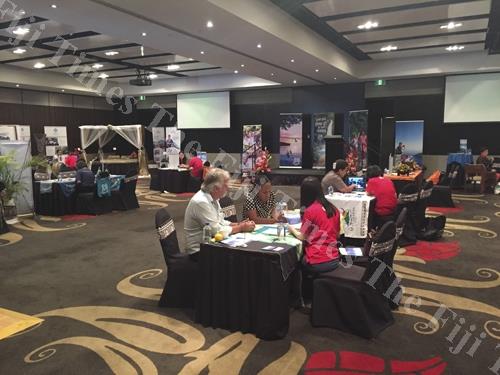 With Fiji's focus on increasing visitors from Asia, the InterContinental Fiji Golf Resort and Spa has invested a great deal to make the resort China friendly.
The resort hosted the Tourism Fiji China Trade Day last week at the InterContinental Fiji's WaterCourt Conference Center where Tourism Fiji, in conjunction with Fiji Airways, Rosie Tours and Tour Managers provided an opportunity for agents from China, Hong Kong and Taiwan to expand their product base with more Fiji suppliers.
Leisure sales and marketing director Hudson Mitchell said the China Trade Day was an opportunity for the resort to showcase what Natadola Bay and the InterContinental Fiji had to offer for the Chinese market.
"This event gave us an opportunity to not only showcase the results of our IHG China Ready program but also gave us the opportunity to promote Fiji as an authentic and enriching tourism destination that can cater for Chinese guests and meet their needs and service requirements.
"Over 100 staff was trained early in the year as part of our IHG China Ready program. The resort has invested into Chinese speaking TV channels, Chinese translated website, rolled out Chinese menus, refreshed mini bars to allow for Chinese teas and also invested in Chinese speaking staff to be able to make the Resort China friendly," said Mr Mitchell.
He said combined with the amazing beach front setting made the InterContinental Fiji an obvious choice for Chinese events and travellers alike.
More than 34 agents and 17 suppliers (hotels and resorts) converged at InterContinental Fiji Golf Resort & Spa for the event, which focused on the growing Chinese tourism market to create and build networks and strengthen business relationships.