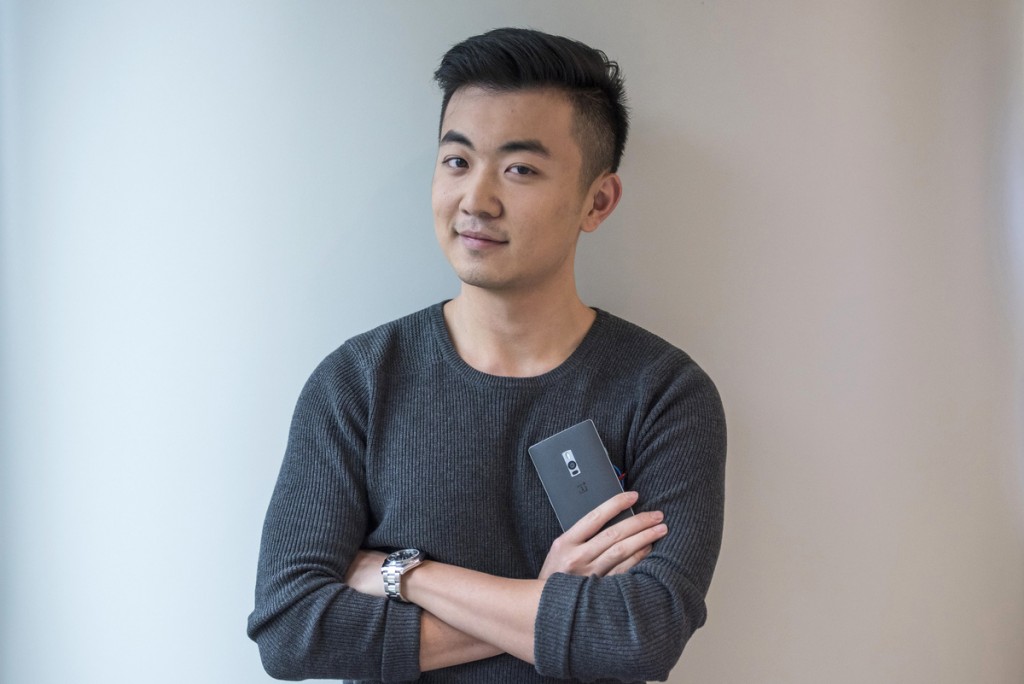 The co-founder of one of China's hottest smartphone makers says a shakeout in the industry is going to get worse before it gets better as dozens of companies with similar products battle for market share and Apple Inc. collects virtually all the profits in the business.
"We're going to have to survive the next few cycles," Carl Pei, the co-founder of OnePlus, said in an interview. "A lot of pure plays will disappear and big companies will withdraw from the phone market."
OnePlus is part of a crop of upstart Chinese companies that are intensifying competition throughout the industry and crushing profit at established giants such HTC Corp. and Samsung Electronics Co. They use contract manufacturers to make their phones then sell directly to customers over the Web, keeping overhead rock bottom. Xiaomi Corp. used the approach to become one of the fastest-growing smartphone makers in the industry last year and built a $45 billion valuation, the most for any startup in Asia.
OnePlus, based in Shenzhen, is aiming for similar glory. After originally requiring customers to get an invitation before buying a phone, OnePlus is dropping that approach to broaden its appeal and raise its brand awareness in the U.S., Europe and India. The company says it earned $300 million selling nearly 1 million phones last year, but won't reveal figures for this year.
Sales have increased to about 1.3 million units worldwide in the first nine months of this year, with 57 percent sold in the Asia Pacific region, according to Jensen Ooi, an analyst at IDC Corp.
"2016 is the year that a lot of people will be exposed to OnePlus," Pei said, adding that the company is spending money on promotions like a pop-up store in New York's Times Square to advertise their brand.
The trouble is that almost no one is making money in smartphones these days except Apple. That company alone gobbles up some 90 percent of industry profits.
"No one is going to get rich off smartphones in the short term," he said.
The era when a cheap phone could stand out on its technical specifications alone is closing, he said. It's not enough to have to boast the fastest processor or highest resolution camera, he said. Instead, smartphone makers need to figure out a way to create an emotional bond with customers that makes an impact in the broader society or in the pages of tech reviews, he said.
"Apart from Apple, there are very few culturally relevant brands," he said. To survive "you need to be a culturally relevant."
Even Xiaomi is now running into trouble. The company has failed to meet its forecasts amid slowing economic growth in China and tougher overseas competition, while other phone makers, including HTC Corp., once the biggest seller in the U.S., or Amazon.com Inc.'s Fire phone, struggle.
"We're still trying to figure out our story," Pei said.
In online consumer surveys, OnePlus found that just 6 percent were aware of the brand. They're aiming to have 10 million to 15 million users, though Pei insists that the company doesn't set internal targets.
OnePlus is constrained in how it can grow because it's backed by a private company and doesn't have the cash horde of bigger venture-capital backed competitors like Xiaomi to push sales, said Nicole Peng, director of Asia-Pacific research at Canalys. They also need to narrow their focus to a few key products and countries where Internet and logistics can support their online-only sales model, she said.
"If they can't be profitable, it doesn't matter if it's OnePlus or whoever, they will fail eventually," she said.
Pei said that OnePlus was profitable last year on revenue of $300 million. He declined to disclose projected revenue for this year, but said his company had expanded too fast into too many products and countries.
"We cut a lot of products," he said. "We even had two operating systems for China and overseas. Now we have just under 900 employees. We're hiring heads of HR, marketing. We're at the next stage for the company. You have to get the basics right."
Pei said sales were growing, especially in India, where it has partnered with Amazon. He said OnePlus has a growth opportunity to undercut rivals in the U.S. because carriers are cutting handset subsidies that have disguised the full cost of full-featured handsets.
"People were willing to pay a premium for something that is designed in California, even if it's made in China," he said. "That's starting to change."
Few Chinese companies have succeeded in creating a strong global brand. Even Huawei Technologies Co., which sells its cells phones and telecommunications infrastructure across the world, has struggled with its image.
"This is uncharted territory. There has never been a Chinese brand with 90 percent overseas sales," Pei said. "We need to figure out how to be relevant. For us, there's no blueprint."