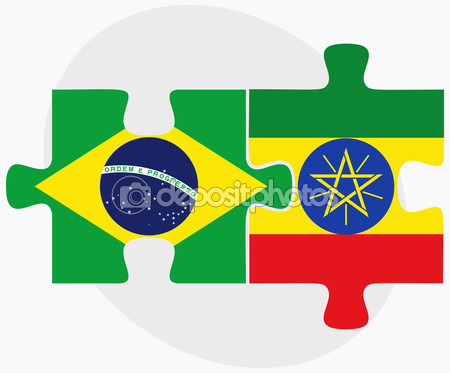 Ethiopia and Brazil on Tuesday signed a Memorandum of Understanding in Addis Ababa for the promotion of bilateral trade and investment between the two countries. The signing of the MoU came following a visit by Brazilian Foreign Minister to Ethiopia.
Recalling that the two countries had signed agreements on several areas of cooperation, Ethiopia's Minister of Foreign Affairs, Dr. Tedros Adhanom emphasized the need to work toward ensuring the successful implementation of the agreement.
He added that the two countries should cooperate more on areas of trade and investment, particularly in the fields of aircraft and pharmaceutical cooperation, and automobile manufacturing.
Expressing the country's longstanding commitment and active role in the UN and African peacekeeping operations, Dr. Tedros called for Brazil's endorsement of Ethiopia's bid for a non permanent membership at the UNSC.
Brazilian Ambassador to Ethiopia Vieira said the two countries should continue working on areas of trade and investment, noting that the Ethiopia-Brazil business seminar should be seen as the first step towards a higher level of business and investment partnership.
He further commended Ethiopia's immense role in the peacekeeping process and its peace and development efforts in the region.