China should make equipment manufacturing the "main arena" for the country's technological innovation, Premier Li Keqiang said while presiding over a State Council executive meeting on June 17.
The Premier urged the Ministry of Science and Technology (MOST) and the Ministry of Industry and Information Technology (MIIT) to combine efforts to achieve this goal.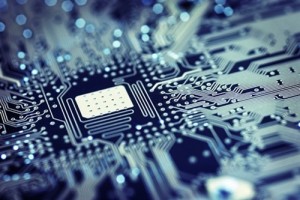 An official of MIIT attending the meeting requested further investment for technical upgrades, and the Premier said that it is the responsibility of enterprises to make such investments. The government's input in this process should only act as a "catalyst", with no injection of funds being wasted.
He then asked officials from MOST and MIIT to carry out feasibility studies to guide investment concerning technical upgrades.
"We are now pushing forward the 'Made-in-China 2025' plan," the Premier said.
He also said that, as ministries like MOST and MIIT take advantage of the "historical opportunity" to upgrade the equipment manufacturing industry, they should initiate cutting-edge programs to make use of government funds allocated for this purpose.
The Premier added that they should promote technical upgrades in coordination with Chinese enterprises – which will lay a solid foundation for the long-term development of China's science and technology sector.
Since the country launched its reform and opening-up policy most of the world's consumer goods are made in China, Premier Li said, but the product brands – as well as the equipment to produce them – are usually from overseas.
He also said that, as the Chinese economy evolves, it will be difficult to maintain growth by "simply taking advantage of the cheap labor force", but added that the country "enjoys enormous advantages in equipment manufacturing."
And switching the focus of "made in China" from consumer goods to Chinese-made equipment will further upgrade the Chinese economy so that it can achieve the medium and high level of development.
During his visit to China Nuclear Power Engineering Co Ltd in Beijing on June 15, the Premier had the opportunity to increase his understanding of the domestically-developed third generation Hualong One Reactor.
During the meeting on June 17, the Premier said that without this domestically-developed reactor, developed countries would not seek equity participation in Chinese companies, and they would also not invite Chinese companies to buy into their enterprises.
"We should make the equipment manufacturing sector the main arena for the country's technological innovation", he told officials from MOST and MIIT.
The Premier stressed that the key to the "Made-in-China 2025" plan is to ensure that it is made by Chinese talents.
Absorbing the wisdom of others can help an individual to succeed, the Premier said.
As the government ignites mass entrepreneurship and innovation, the Chinese will come up with fresh ideas to unleash market vitality and promote the transformation of Made-in-China, he also said.