The State Council, China's cabinet, issued a statement on Tuesday officially supporting the creation of a strategic emerging industries board on the Shanghai Stock Exchange, to help high-growth and innovative enterprises raise funds through the capital market.
It is the first time the central government has given its official nod to such a move, said analysts, who now expect the board to be in place soon.
The launch has been widely viewed as Shanghai's effort to catch up with domestic rival, the Shenzhen Stock Exchange, which has already been successfully attracting technology and innovation-driven companies to list on its Nasdaq-style startup and growth enterprise board,known as Chi Next.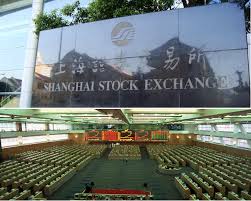 "It is obvious that head-to-head competition between the two stock exchanges over initialpublic offerings for startup companies is growing," said Xu Hongcai, an economist at theBeijing-based China Center for International Economic Exchanges.
But Xu warned, too, that China should be careful about launching any new markets that mightrun the risk of overlapping one another.
Gui Minjie, chairman of the SSE, first revealed in March that a new board could be created to accommodate listings for emerging and innovative enterprises that have already achieved a certain financial scale, rather than early-stage companies.
Initially it is expected the new Shanghai board is likely to attract United States-listed Chinese companies that are seeking to go private and relist in the domestic market.
Liu Shi'an, SSE's vice-president, said in May it would be a priority for the new board to introduce innovative rules regarding corporate governance and equity structure, to facilitate the return of overseas-listed Chinese companies which might previously have been banned from listing in the mainland because of their corporate structure.
Earlier reports have claimed the board would be launched this year, after the top legislatorscomplete amendments to the Securities Law, which will officially switch the country'sapproval-based IPO system to a registration-based and market-oriented one.
Shanghai has long been viewed as an ideal listing destination for blue-chip companies withlarge market capitalizations, with Shenzhen serving more as a market for small-captechnology and innovation companies.
But recently Shanghai has been falling under increased pressure to attract more smaller andinnovative companies to list, as the number of large IPOs continues to decline.
Analysts now predict competition between Shanghai and Shenzhen to intensify after thelaunch of the registration-based IPO scheme.
While Shenzhen's ChiNext has been successful, soaring more than 150 percent this year, ithas also faced challenges over the soon-to-launch Shenzhen-Hong Kong Stock Connectprogram.
Reuters reported on Tuesday that the launch of the trading link could be postponed due to a disagreement over technical issues between the country's currency and securities regulators.