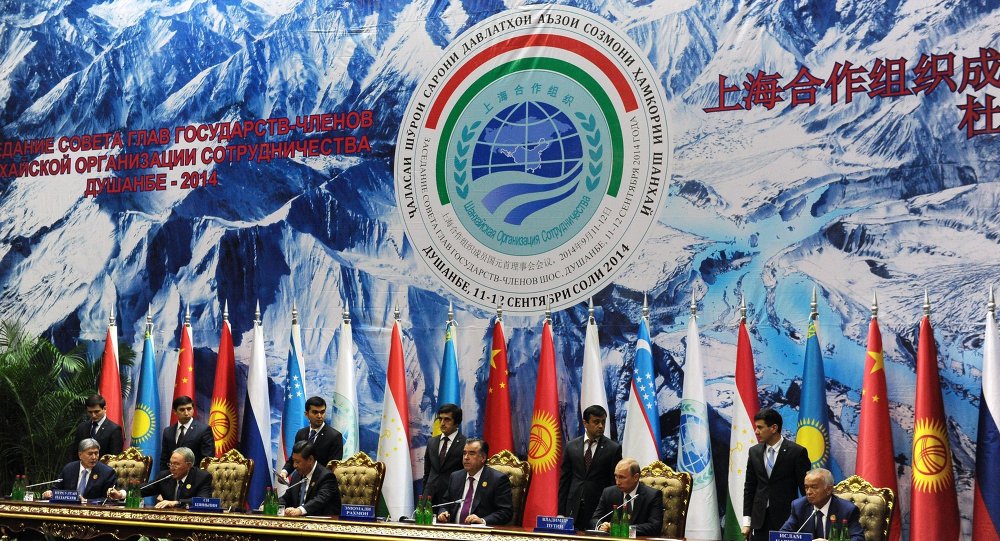 The Eurasian Economic Union (EEU) and the Shanghai Cooperation Organization (SCO) member states are set to start working on an agreement on economic continental partnership, Russian Deputy Economic Development Minister Alexei Likhachev said Wednesday.
There is an understanding that the SCO not only encompasses such countries as China, Russia, the Central Asian states, but also involves Armenia and Belarus, which are members of the EEU, and, India and Pakistan, which have began a difficult path toward accession to the SCO, in its work, he added.
"An important aspect for us, a decision that has already been made by our prime ministers, is to think seriously about a SCO free trade area. We have not just accepted [the idea] together with the Chinese delegation, we have developed it to the following level: we are going to prepare approaches to a sort of continental economic partnership, a comprehensive agreement within the SCO," Likhachev said at the first ever Sino-Russian construction forum.
According to Likhachev, the universal accord would have three major components: the freedom of movement of goods and capital, the promotion of trade, investment flows, a comfortable environment for increasing the use of national currencies in trade, and preferential access to services markets.
The SCO is a political, economic and military alliance comprising Russia, China, Kazakhstan, Kyrgyzstan, Tajikistan and Uzbekistan.
The EEU, comprising Russia, Armenia, Belarus, Kazakhstan and Kyrgyzstan, is an international organization that encourages regional economic integration through the free movement of goods, services, and people within the union.