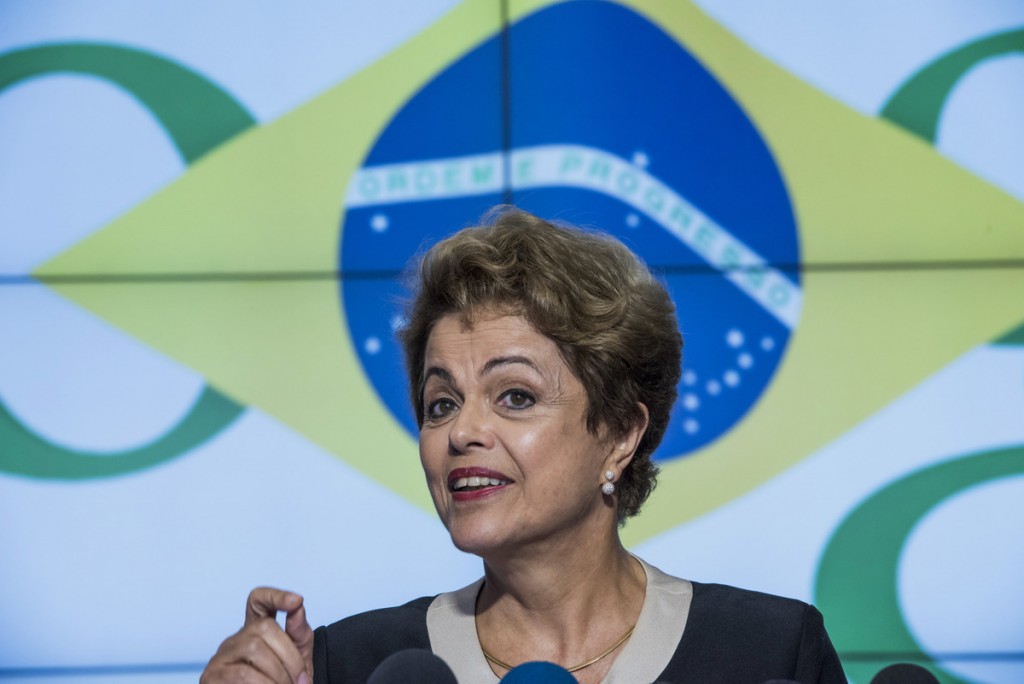 From another economic recession to a juicy corruption scandal embroiling President Dilma Rousseff, Brazil has had a tough 2015. It's now looking down the barrel of another likely event: a junk rating of its government bonds.
Latin America's largest economy has a 70 percent chance of losing its investment grade rating in the next few years, according to the median estimate in a Bloomberg News survey of economists. Standard & Poor's said last week it may downgrade the country's rating and revised its outlook to negative from stable. Brazil's bonds are currently rated BBB- which is one step away from junk. The company cited Brazil's political and economic challenges amid an ongoing probe into kickbacks at the country's state-owned oil company, Petrobras, which President Rousseff chaired at the time.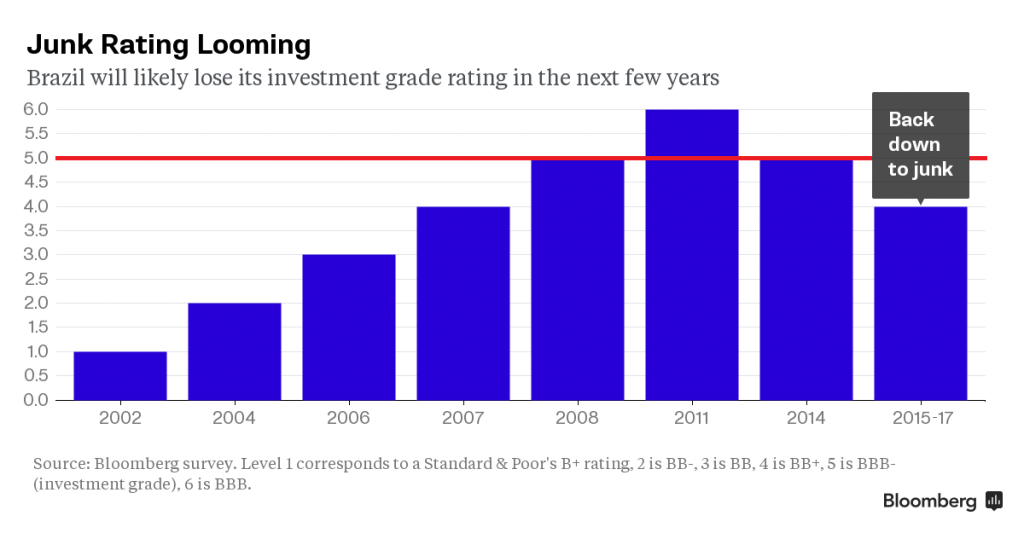 Inflation has ballooned to 9.25 percent in mid-July, more than double the central bank's goal of 4.5 percent, according to the IBGE. Inflation won't come back down to the target level until 2017, according to 70 percent of respondents in the survey. Policy makers have raised the key interest rate seven times since the end of 2014 to a nine-year high of 14.25 percent in an effort to taper prices by the end of 2016. All but one of 15 economists surveyed see the central bank cutting rates next year, with 60 percent saying the easing will start at the March or April meeting.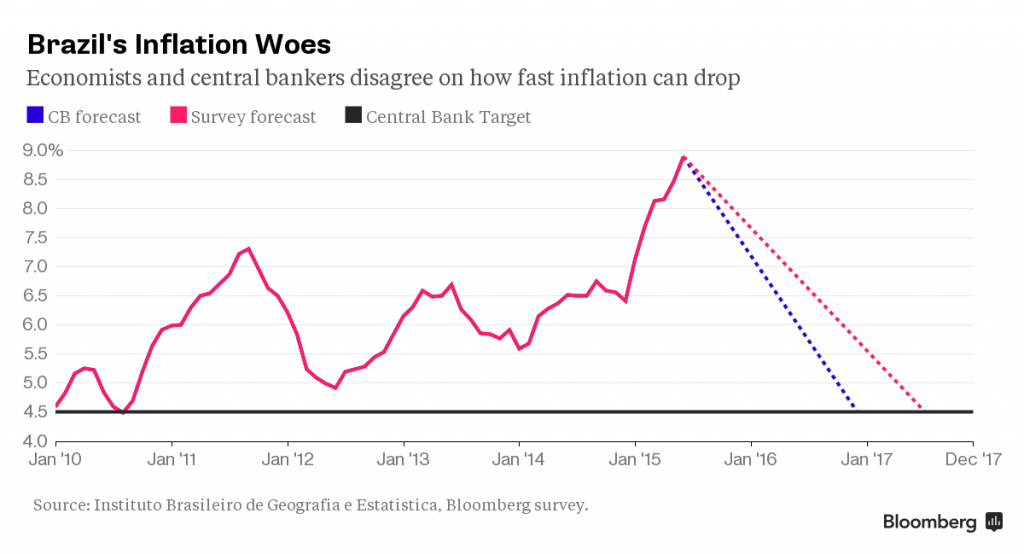 Brazil's economy dipped into a recession in the third quarter of last year and is projected to contract 1.5 percent this year, according to economists in a separate survey. That would be the worst recession in a quarter-century. The slump has hurt tax revenue and the government will miss its budget goals for this year, Finance Minister Joaquim Levy said last month. The government will continue to fall short of fiscal targets in the next few years, according to 73 percent of economists in the survey. None said it would surpass them. Three-quarters of economists said the economic downturn will extend into next year.