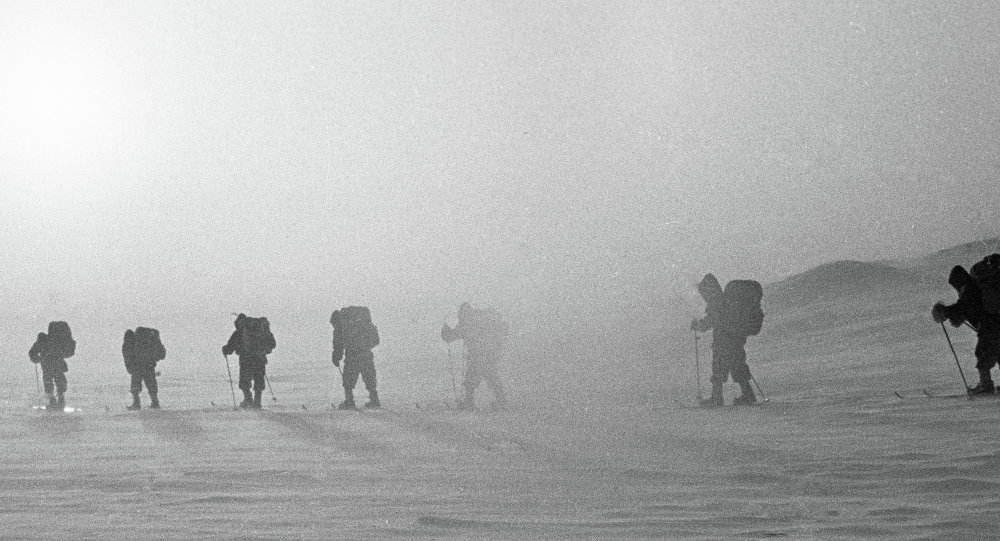 In order to effectively use the new shipping routes, which are formed due to the melting of ice, as well as to optimize oil and gas production in the region, Moscow is carrying out massive modernization of its northern coast and remote archipelagos.
In February 2013, Russian authorities unveiled a strategy to improve the country's military defense network in the Arctic, a program that will continue through 2020.
In April 2014, President Vladimir Putin announced that Russia had begun the construction of an integrated network of military facilities in its Arctic territories to bolster border defenses.
Russia is concentrating on the construction of a series of military bases, which will include search and rescue stations, ports, runways and military headquarters.
According to Business Insider, other Arctic region neighboring countries, do not have the same amount of bases in comparison.
In order to support new military bases, some of which were built during the Soviet times and now are undergoing modernization, the Kremlin is also working to update the Northern Fleet.
Altogether, Moscow plans to open 10 Arctic search and rescue stations, 16 deep-water ports, 13 airports and 10 radar stations with air defense systems.
Business Insider says that, one way or another, Russia, Denmark, Norway, Canada and the United States are all trying to claim their rights over the Arctic region.