Minister for Communications and IT Ravi Shankar Prasad is categorical in his assertion that while handling the telecom portfolio, he is as much a minister for the growth of the sector as he is the minister for consumer interest. In an interaction with Aanchal Magazine and Anil Sasi, Prasad talks about his biggest task being that of restoring confidence in the scam-hit sector. Stating that while he has cleared cobwebs on the policy front, including the spectrum trading policy, Prasad is now focussed on turning around two state-owned enterprises — telecom utility Bharat Sanchar Nigam Ltd and India Post. Edited excerpts: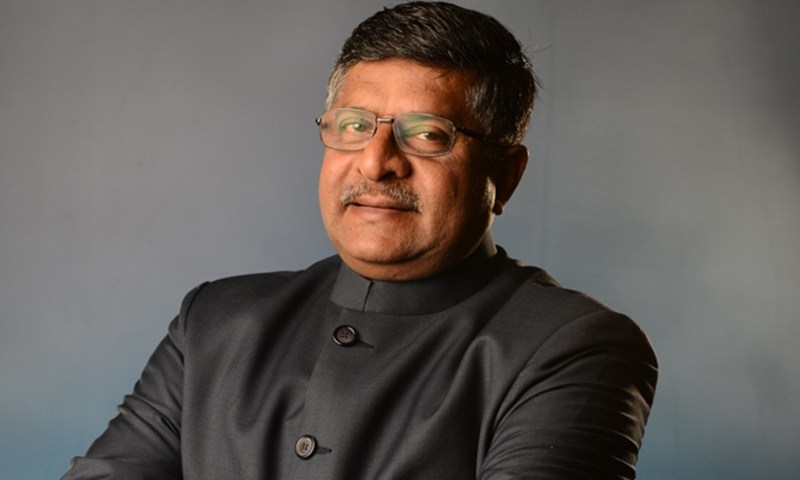 Q:What is the progress on reviving BSNL?
A: When I became minister, a key task was that of turning around Bharat Sanchar Nigam Ltd (BSNL). BSNL had also suffered because of Sanchar Bhawan (that houses the Department of Telecommunications). The first action was to change the image of Sanchar Bhawan, it was the place of 2G (spectrum scam)… Officials were shaky. I held meetings to revive the sentiment… But today there is complete transparency in decision making. I told them (officials) that BSNL had to be revived. Profit of Rs 10,000 crore in 2004, loss of Rs 8,000 crore in 2014. Now after 1 year and 4-5 months, I can tell you today that BSNL has a revenue rollover of Rs 27,000 crore, highest in the last five years. BSNL revenue has grown by 4.1 per cent, including reducing the advertorial expenses, and the most important for the first time in last five years… it has gone from operating loss to operating profit… In the coming two years, they will turn around completely… India Post is also doing well, thanks to revenues from e-commerce deliveries.
Q: Is it purely an operational thing or are customers coming in?
A: Both. Good presentation, improvement of services, strict monitoring by me, I take complaints on Facebook.
Q: The government had announced plans to open call centres in small towns. What is the progress on that front?
A: It is progressing well… We have selected 48,000 seats and these will be distributed among the states as per the Census population and this will exclude the the project digitally rich geographical area. Delhi, Noida, Gurgaon, Pune, Chennai, places like that. Uttar Pradesh will get 8,800 seats, that means 88 call centres, every centre will have 100 seats. Bihar will get 44 call centres with 4,400 seats.
We will also be giving some subsidies. Against 48,000 seats, 78 companies gave an expression of interest for 1,25,000 seats at 190 locations including locations like Patna, Bhagalpur, Sasaram, in Bihar, Gorakhpur, Saharanpur, Balrampur in Uttar Pradesh, Jaisalmer and Biwada in Rajasthan, Murshidabad and Jabalpur.
Now we will go for tendering. There is enough data work available in the country (to be handled by these centres). Indira Awaas Yojana, MNREGA, telecom data, e-commerce data to state government data.
Q: The BPOs will handle all government mandated back-end work?
A: That we will decide. Let it start. First, as of now, call centres are very small and segmented. Once a call centre starts, then maintaining starts. Expressions of interest have come, now we are going for a roadshow, and from March onwards we will go for the tendering process.
Q: The government has spoken of digital inclusion. What is the progress on that front?
A: Common service centres are doing a great job. They are doing banking business of Rs 1 crore 40 lakh every day. They are collecting insurance premium of Rs 70 lakh per day and they have earned about Rs 23 crore in commission in the last 6 months. They are making Aadhaar cards, passports, facilitating electricity bill payments.
I am going to convert all the 1,25,000 rural post offices, as common service centres also. As white revolution came upon the strength of women cooperatives, Digital India will strengthen and explode upon the strength of call centres in small towns of India, rural post offices and common service centres. Just to give an example, had asked my department to train mahadalit women, in Bihar, 300 mahadalit women were trained. So that is all digital inclusion.
Q: How many common service centres are there?
A: There are 1,40,000 centres and those are going to be scaled to 2,00,000. Once that happens, they will become the cutting edge base of digital spread… Digital India for me is more for the poor and underprivileged. As I say the digital divide is to be bridged more for the underprivileged.