MUMBAI: The government is working to enhance public expenditure in physical, social and rural infrastructure to push economic growth one and half percentage points higher than the 7-7.5% expected for the current financial year, said Union finance minister Arun Jaitley. He also said the government was working on a set of reforms that will make direct taxes in India one of the most competitive in the world.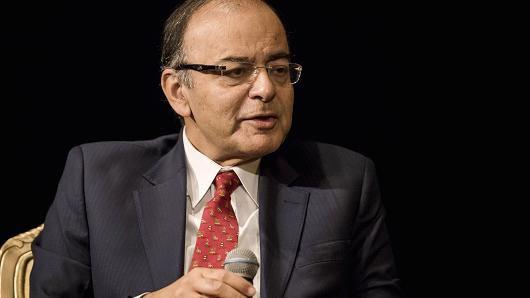 Addressing the leaders of Indian industry and finance, including global Indians, at The Economic Times Awards for Corporate Excellence in Mumbai on Saturday, Jaitley said lower inflation would hurt revenues as this would bring down nominal growth rate.
The FM said the government had taken steps to address the fear psychosis over aggressive measures by tax authorities, and also assured them that the government had ensured there was no patronage in allocating natural resources.
Responding to a question on working with Congress to pass the GST bill, Jaitley said, "It is obvious that not allowing the GST bill to be passed is giving some people a sadistic pleasure but then democracy has some inherent strengths. The last laugh is always the best one." Earlier, in his welcome address, Vineet Jain, MD, Times Group, had said that with the country expected to grow at 7.5%, India continues to be a beacon of stability in a stormy global environment. Quoting former British PM Winston Churchill, he said, "This is not the end. It is not even the beginning of the end. But it is, perhaps, the end of the beginning."
In his address, Raj Jain, CEO, Times Group, said that with the World Bank predicting India to be the world's fastest growing economy in 2016, there is even more reason for optimism.
"At a time when we are at the cusp of a very different, the new age India that PM Modi has talked about, it is important to stand back, take stock and learn lessons from our collective journey so far," he said.