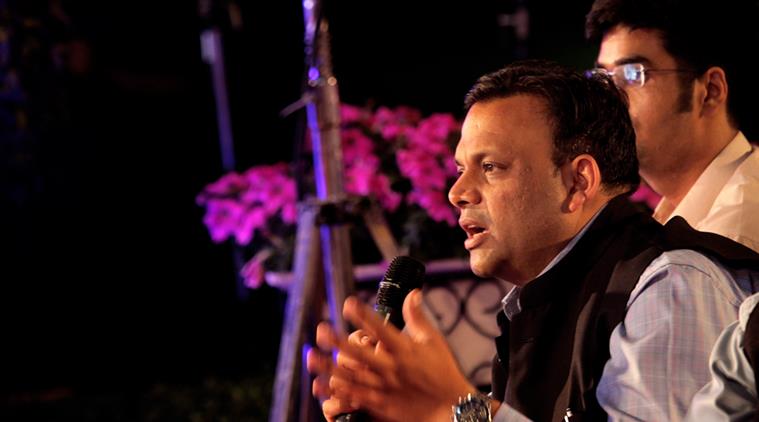 After banking, the next focus area of the Digital India programme is healthcare, said Arvind Gupta, head of the Digital India Foundation and the BJP's information and technology group.
Speaking on the sidelines of the 46th Union Conference on Lung Diseases here, he said, "Technology is a good intermediary. There is a gap of 1.5-2 million doctors in India, so we need technology to bring medicine to every Indian. India has seen the highest growth of Internet penetration. And there is a demand-supply gap when it comes to medical care, which can be reduced through technology."
Gupta said the e-health initiative will involve integration of the patient's electronic health records in a 'digital locker', which can be maintained over a lifetime.
The concept will allow medical records to be uploaded and shared with doctors. Backed by Aadhar, the digilocker will be accessible to government as well as private establishments, he said.
Asked about collaborating with startup platforms in PPP mode, Gupta told The Indian Express, "The government's job is to frame policy, provide preventive healthcare and build infrastructure where private players will not build infrastructure. As far as startups are concerned, they are solving existing problems. I think it is early days to talk about the government partnering startups."
About difficulties in funding the health sector, he said, "We have to make the most of what we have. That is why the idea of seeding Aadhaar information, so that the money goes where it is intended. The same rupee can go a long way through lifecycle management."
Gupta added that states are also working on aspects of healthcare, such as ensuring that benefits reach the right people.
"If every chief minister understands what they need, health should become a priority. I don't see states ignoring that, and if there is a platform that they can use, it becomes a matter of competitive federalism, which is a very healthy sign."