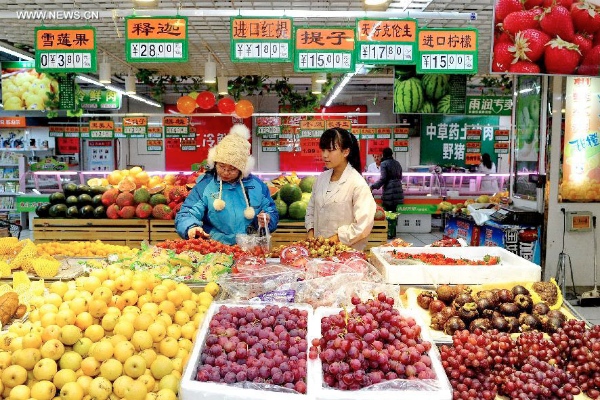 China's consumer price index (CPI), the main gauge of inflation, rose 1.6 per cent in September from last year, down from 2 per cent in August, official data showed on Wednesday.
On a monthly basis, consumer prices in September rose 0.1 per cent, according to the National Bureau of Statistics (NBS).
In the first nine months, CPI expanded 1.4 per cent year on year.
Cities outpaced rural areas in inflation, with urban inflation up 1.6 per cent and rural inflation up 1.5 per cent in September.
Food prices climbed the most by 2.7 per cent, followed by service prices which rose 2.1 percent. Food prices account for nearly one-third of weighting in China's CPI.
Producer price index, which measures wholesale inflation, slid 5.9 per cent year on year in September, according to the NBS.
The Chinese government aims to keep consumer inflation at around 3 per cent for 2015.