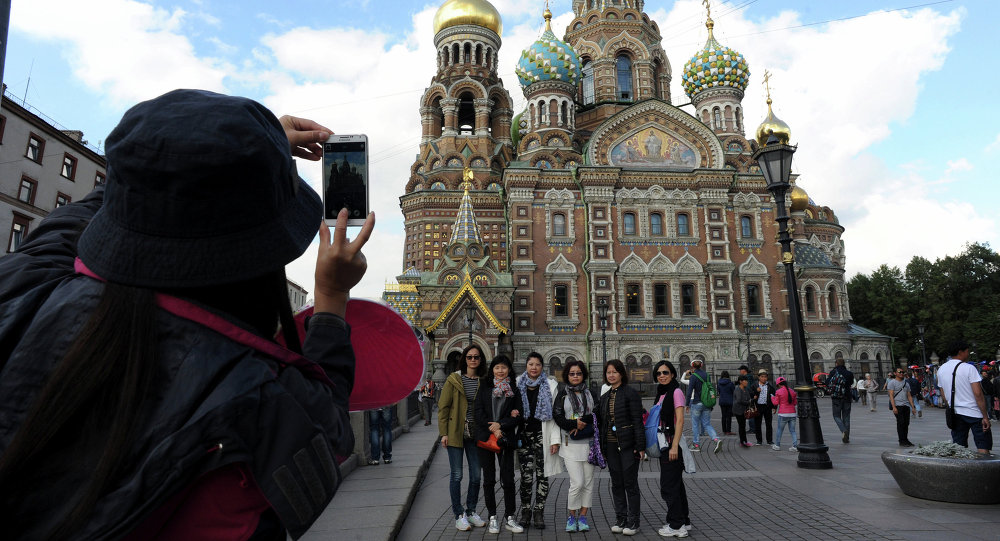 Tourists from China are highly interested in the common communist past of the two countries and this may become a source of high income for Russia, the Polish Rzeczpospolita publication reported.
Rafal Tomansky wrote that "Chinese tourists are storming Russia." Using their common communist past the so-called 'Red Tourism' attracted more than 410,000 Chinese citizens last year.
According to estimates, Chinese tourists spent over $1 billion in Russia last year.
'Red tourism' is themed tours to historical sites that educate tourists on the history of Communism and Socialism in both countries.
In Russia, Chinese tourists explore Russian history, culture and nature in the cities of Moscow, Kazan and St. Petersburg.
"Russia has all the chances to quickly master this niche," according to the head of the Federal Tourism Agency Oleg Safonov.
Safonov further said that according to the State Tourist Administration of China, 'Red Tourism' is quite popular and over the last decade more than 4 billion tourists were drawn to Russia, with the tourist flow increasing every year by an average of 16%. In Russia there is also a lot to see.
Recently the leaders of the Ulyanovsk Lenin Memorial Museum and the Deputy Director of Chinese Tourism, Liu Shaoqi, signed a cooperation agreement. The sides agreed to hold joint scientific conferences and exchange thematic exhibitions. This agreement is another step towards developing the tourism potential of the two countries.
In July, they signed a memorandum of mutual development of 'Red Tourism.'
In Russia, everything has been taken care of in order to meet tourists' demands and provide them with a fulfilling travel experience. New routes have been developed. More than half of Chinese tourists come to Moscow and St. Petersburg. However, Russia is expansive and there are many places worth seeing in the country.
Sochi has become a popular destination since the Olympics of 2014. Since the summer of last year two direct flights between China and Sochi have been set up.
Apart from sightseeing, Sochi offers the tourists various activities such as skiing or snowboarding, kayaking on rivers going through the mountains, or bungee jumping over the canyon.
For those accustomed to a more relaxing holiday – there are ecological routes in the mountains, strolling along the promenade of Sochi, beach vacations and tours of the Olympic Park are just a few of the available options.