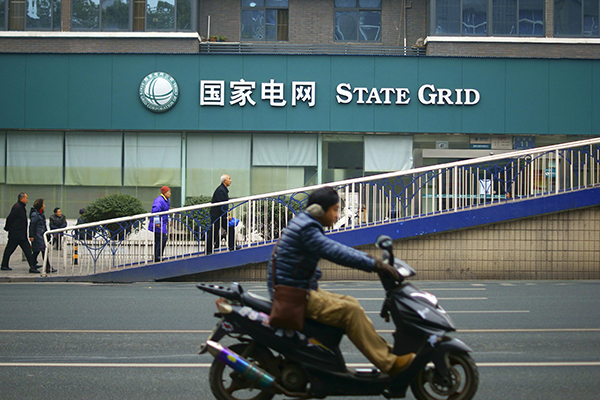 A consortium that includes State Grid Corp of China is among the approved final bidders for a $6 billion electricity network in New South Wales, Australia's most populous state, despite growing concern Down Under over sales of strategic assets to foreign companies.
All four bidders for TransGrid, the owner and operator of the state's high-voltage electricity transmission lines, have received approval from the country's Foreign Investment Review Board, according to local media reports.
SGCC, the world's largest utility company, was not immediately available for comment.
The Chinese company teamed up with Macquarie Group Ltd's Macquarie Infrastructure and Real Assets Fund in July to bid for TransGrid in New South Wales, which plans to raise A$20 billion ($15 billion) from selling a long-term lease to operate the company and stakes in two energy-distribution companies to fund new railways, roads, schools and hospitals.
As well as the NSW electricity grid, TransGrid owns fiber optic cable networks in the state. The bidding process comes as Chinese State investments are facing greater scrutiny from foreign countries, including Australia, amid mounting concerns over ownership of strategic assets, as well as the competition they may bring to local markets.
Industry experts said, however, that being cleared to bid was a reflection of the efficiency improvements that the China's State-owned enterprise is expected to bring.
Guo Chunmei, a scholar with the China Institute of Contemporary International Relations, said that foreign ownership of infrastructure remains a sensitive issue.
Despite the recent signing of a free-trade agreement, the threshold is still very high in Australia for Chinese investors, especially for State-owned enterprises, said Guo.
"China needs time to be accepted on the global stage," she said.
"It is getting better, with a new round of SOE reform underway and the enhanced reputation of Chinese State-owned companies overseas."
State Grid has been building its presence in Australia's energy sector since 2012, after buying a 41 percent stake in South Australian electricity supplier ElectraNet Pty Ltd from the State of Queensland-owned Powerlink.
In 2013, the company bought stakes worth another A$5 billion in the country's power companies, including 60 percent of SPI (Australia) Assets Pty Ltd, a wholly owned subsidiary of Singapore Power, and a 19 percent stake in its sister company SP AusNet.
Liu Zhenya, the president of State Grid, has said the company aims to quadruple its overseas assets by 2020, bringing their value to as high as $50 billion.