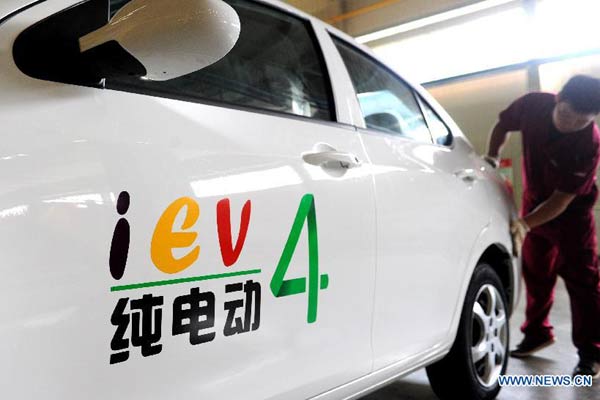 BEIJING – China invested $89 billion in clean energy in 2014, the largest among 55 nations surveyed in a global report, representing the country's commitment to a low-carbon future.
China scored the highest at 2.29 on a 0-5 scale on the list of clean energy investment and deployment after topping the list last year with a score of 2.23, according to Climatescope 2015, an independent industry report.
The annual report, sponsored by Britain's Department for International Development and the US Agency for International Development, surveyed 55 of the world's most important developing nations on their performance with clean energy investment and deployment.
In addition, China added 35 GW of new renewable power capacity on its own last year, more than the entire operating capacity in sub-Saharan Africa's 49 nations combined, excluding South Africa and Nigeria, said the report.
"China continues to play a critical role in clean energy's evolution, not just in emerging markets but in all countries," said the report.
In addition to China, Brazil, Chile, South Africa and India rounded out the top five of the list.