JINAN, Dec. 1 (Xinhua) — A Chinese company will buy a 34 percent stake in a South African coal mine.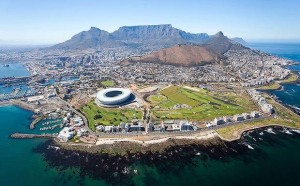 Qingdao Hengshun Zhongsheng Group, headquartered in eastern China's port city of Qingdao, disclosed on Tuesday that it had inked a memorandum of understanding with Coal of Africa in a deal worth 114 million U.S. dollars.
Hengshun, which is traded on the ChiNext, China's board of growth enterprises, will buy the stake from Baobab Mining and Exploration (Pty) Ltd., which is controlled by Coal of Africa.
The Makhado Coal Project, which is located in Limpopo Province, has a gross reserve of 790 million tonnes and a recoverable reserve of 340 million tonnes. The project, expected to kick off next year, will yield 12.6 million tonnes of raw coal a year, according to Hengshun.
Based in South Africa, Coal of Africa is publicly traded in London, Australia and Johannesburg. Hengshun is engaged in power transmission and control equipment, as well as coal trading through its subsidiaries.