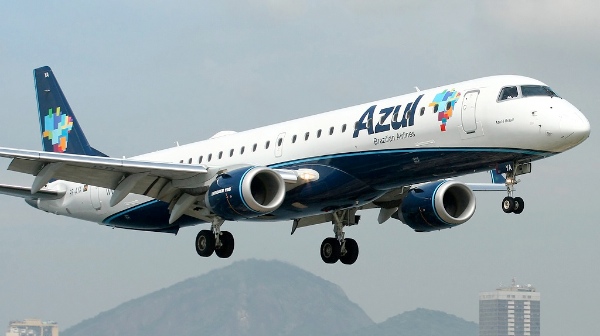 Brazilian airline Azul announced on Tuesday that it had sold 23.7 percent of its shares to China's Hainan Airlines (HNA) Group for 1.7 billion reais ($460 million).
In a press release, Azul, Brazil's third-largest airline which was founded by American David G. Neelman in 2008, said that this deal will benefit Azul in various ways, such as "improved capital flow, a continued renewal of its fleet, and better products and services for clients".
Tan Xiangdong, president of HNA Group, issued a statement on Tuesday, saying that "we are pleased to partner with Azul in order to bring more choices and convenience to our customers traveling to and from Brazil."
The 23.7 percent stake in Azul SA, a first foray into Latin America for HNA Group, came just months after United Continental bought 5 per cent of Azul for around $100 million in June.
In May, Azul had also raised $200 million from the Industrial and Commercial Bank of China to finance the purchase of Embraer aircraft, which was announced during Chinese Premier Li Keqiang's state visit to Brazil.
Brazilian daily O Globo stressed that the deal unites two of the largest growing aviation markets in the world, taking advantage of the "substantial increase" in the airline traffic in Brazil and China.
Azul currently has around 900 flights to over 100 destinations, while HNA is China's fourth-largest airline company.
HNA Group, which posted revenue of 170 billion yuan ($27 billion) in 2014, has been on a spending spree this year, agreeing to buy stakes in air cargo handler Swissport International Ltd and Irish-based aircraft leasing firm Avolon Holdings Ltd.